Lebanon orders arrest of Salameh for skipping corruption hearing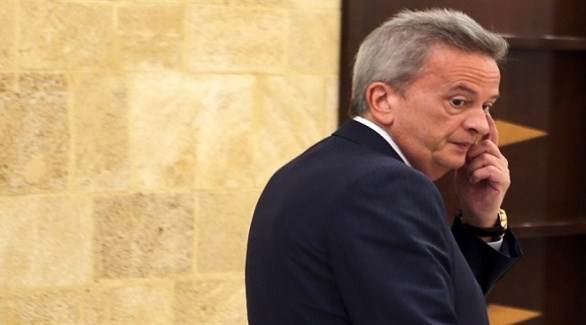 By Laila Bassam and Timour Azhari
BEIRUT, March 15 (Reuters) – Lebanon's veteran central bank head Riad Salameh did not attend a hearing on Wednesday into accusations of embezzling public money after his lawyer objected to the presence of European investigators, two sources said.
The 72-year-old, who has run the bank for six terms spanning 30 years, is being investigated alongside his brother in Lebanon and at least five European countries over accusations of stealing hundreds of millions of dollars.
He denies that and says he is being made a scapegoat for Lebanon's financial crisis.
French and German investigators, in Beirut this week to pursue their own probe, had been told they could attend a Lebanese judge's hearing on Wednesday and had submitted questions to be asked to Salameh by the presiding judge.
But Salameh's lawyer arrived at court without him and objected to their presence, a senior judicial source and a second source with knowledge of the developments told Reuters.
"Salameh's lawyer attended and submitted an explanatory memo in which he considered that summoning him to a European investigation session is a violation of the sovereignty of the Lebanese judiciary under the International Anti-Corruption Convention," the senior judicial source said.
The source said that would allow the state to postpone any legal assistance to foreign investigations.
Presiding judge Charbel Abou Samra delayed the hearing with the Europeans to Thursday. Salameh's lawyer did not immediately respond to questions on whether the governor would attend or if the same objections would be made.
Abou Samra told Reuters Lebanon would reschedule hearings for its own probe into Salameh as soon as it had finished with requests submitted by the Europeans.
Another judicial source said European investigators would be allowed to attend a Friday session with Riad's brother Raja.
He too has denied any wrongdoing. His lawyer Marwan Issa el-Khoury did not respond to questions by Reuters on whether he would attend Friday's session or also object on procedural grounds.
NEW CHARGES FILED
Also on Wednesday, the Lebanese state, represented by the justice ministry's cases authority, filed new charges against the Salameh brothers and an assistant and demanded their arrest and seizure of their property, the state-run National News Agency reported.
Cases authority head Helene Iskandar told Reuters the move aimed to preserve the state's right to claim any illicitly-obtained assets.
Last year, prosecutors in Germany said Salameh was a suspect in a case that led to the freezing of some 120 million euros ($132 million) of Lebanese assets abroad.
Salameh wants to leave the bank at the end of his term in July.
That would mark a milestone in the financial meltdown resulting from decades of profligate spending, corruption and unsustainable policies by Lebanon's leaders.
Salameh has worked hand-in-glove with powerful figures but sources say some of his traditional support bases in Lebanon and abroad are starting to fray.
Reuters/ NNA