World Bank, Vatican blast Lebanon's rulers for profiting from country's suffering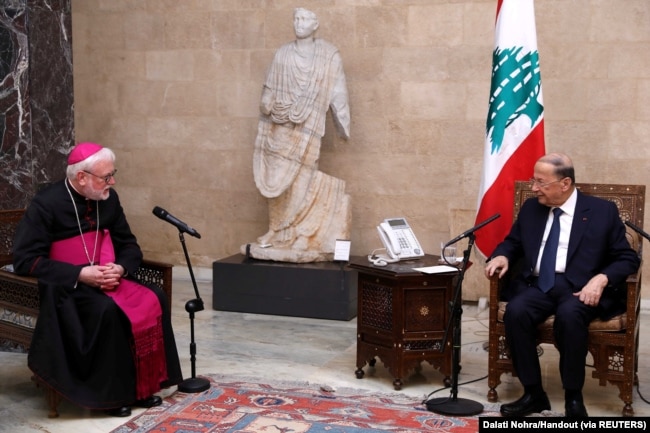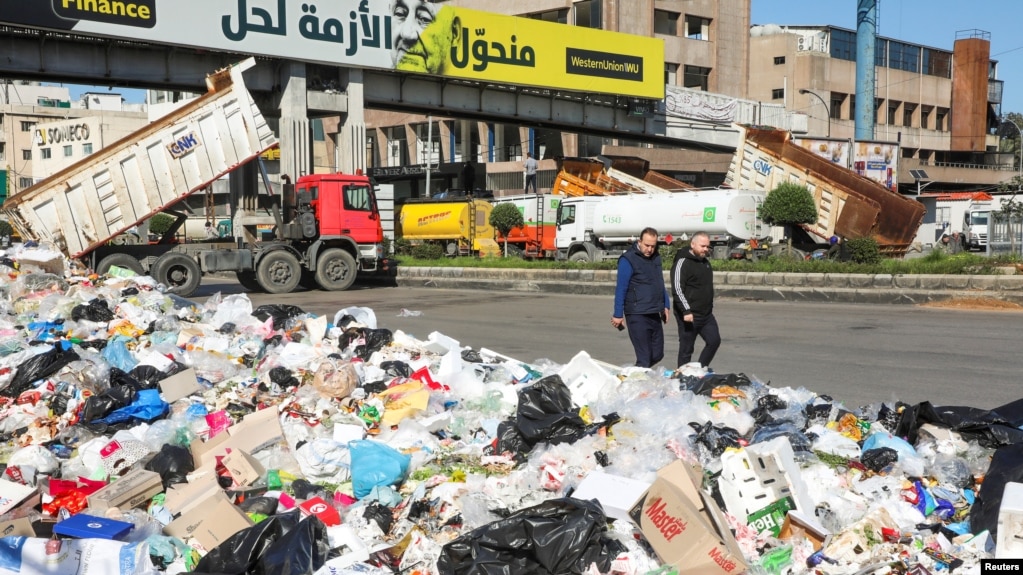 The World Bank and the Vatican are criticizing Lebanon's rulers for plundering the country's resources and abusing their positions of power. The World Bank recently reported that government revenues in Lebanon have collapsed by almost 50%, registering less than a 7% share of the country's GDP in 2021—one of the lowest ratios in the world after Somalia and Yemen. While a visiting Vatican envoy tells Lebanese leaders they "must stop using Lebanon and the Middle East for foreign interests" ahead of talks for a planned papal visit.
The World Bank has accused Lebanon's political rulers and the financial elite of "orchestrating a deliberate depression" by exploiting their grip on economic resources and "threatening the country's long-term stability and social peace." It says meager amounts of foreign aid and the central bank's resources have been sapped. Meanwhile, the Lebanese currency has lost more than 90% of its value since 2019, plunging most Lebanese below the poverty line.
"Over two years into the financial crisis, Lebanon has yet to identify, least of all embark upon, a credible path toward economic and financial recovery," said Saroj Kumar Jha, the World Bank's near east regional director.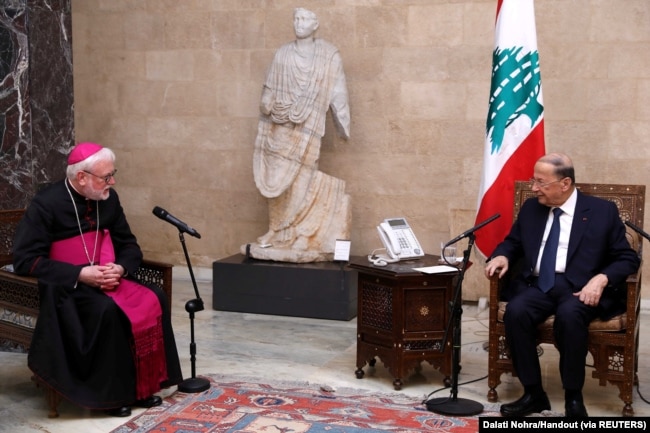 The Vatican has also weighed in. Visiting Archbishop Paul Gallagher said that Pope Francis is very concerned and would like to visit Lebanon soon.
Gallagher, the Vatican secretary for relations with states, criticized the country's elite, calling for "an end to the few profiting off the suffering of many." "The Lebanese people must be given the opportunity to be the architects for a better future in their land without undue interference," the archbishop said, after meeting President Michel Aoun, a Christian ally to Iran-backed Hezbollah.