Massive explosion rocks Lebanon's capital Beirut. Hundreds injured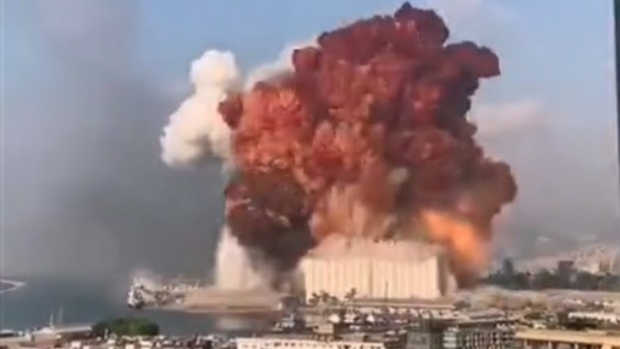 A large explosion rocked the Lebanese capital Beirut on Tuesday, damaging buildings and offices around the city. The source of the explosion was a major fire at a warehouse for firecrackers near the port in Beirut, the state-run National News Agency reported.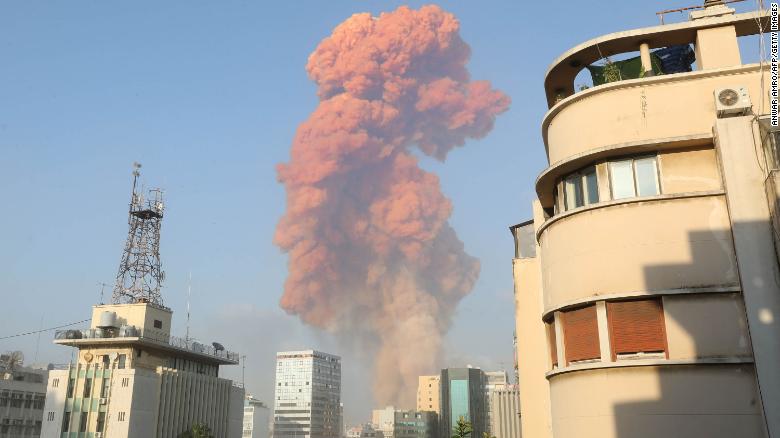 A red cloud hung over the city in the wake of the blast as firefighting teams rushed to the scene to try to put out the fire.
Local news reported multiple people were wounded in the incident.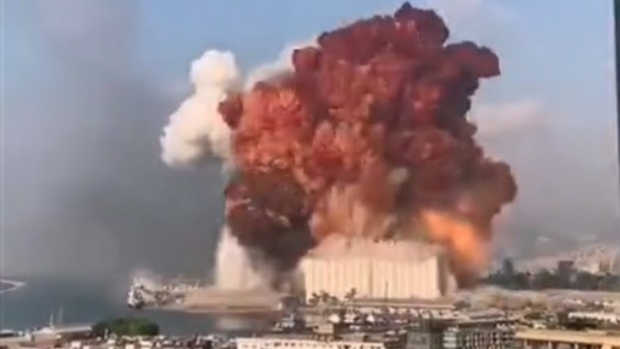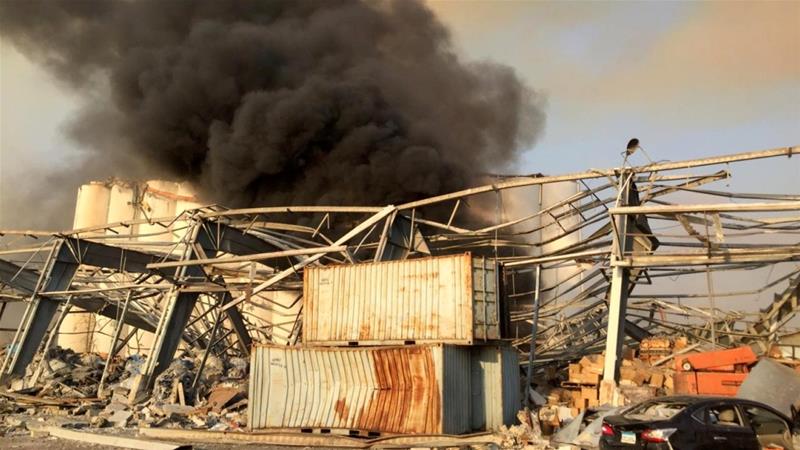 "I saw a fireball and smoke billowing over Beirut. People were screaming and running, bleeding. Balconies were blown off buildings. Glass in high-rise buildings shattered and fell to the street," said a Reuters witness.
Local broadcaster LBC quoted the health minister as saying there was a "very high number" of injures and a large amount of damage. Al Mayadeen television said hundreds were wounded.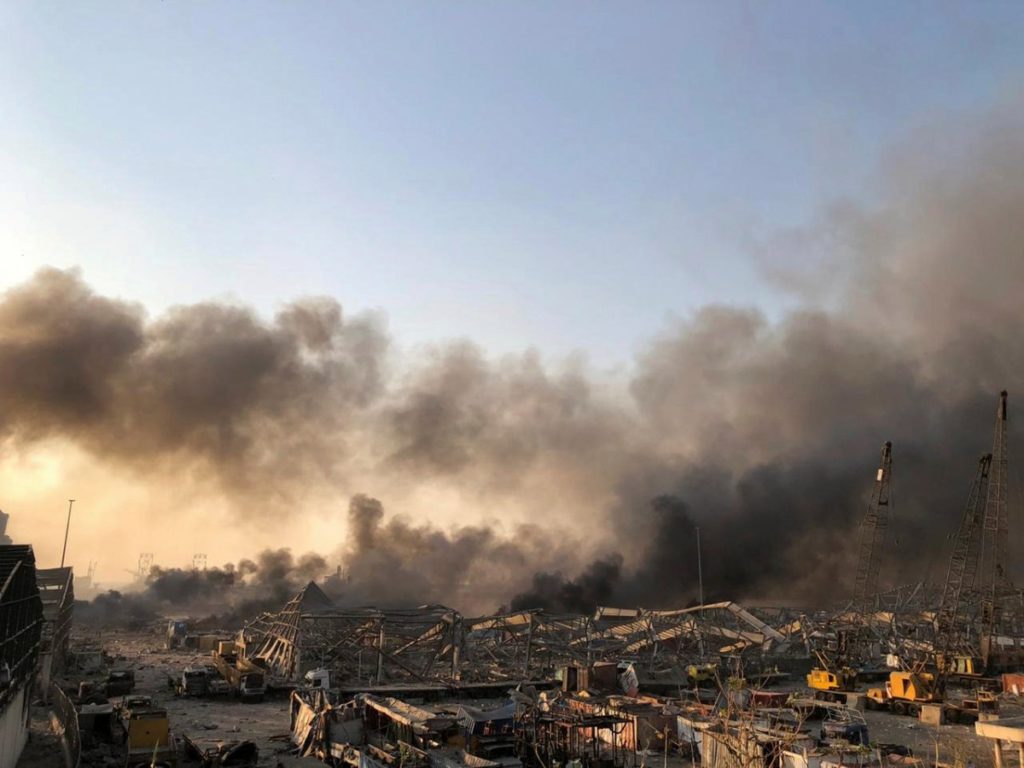 Another Reuters witness said she saw heavy grey smoke near the port area and then heard an explosion and saw flames of fire and black smoke: "All the downtown area windows are smashed and there are wounded people walking around. It is total chaos."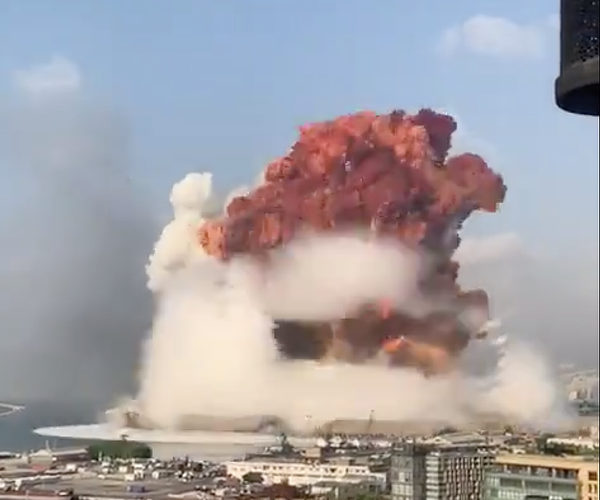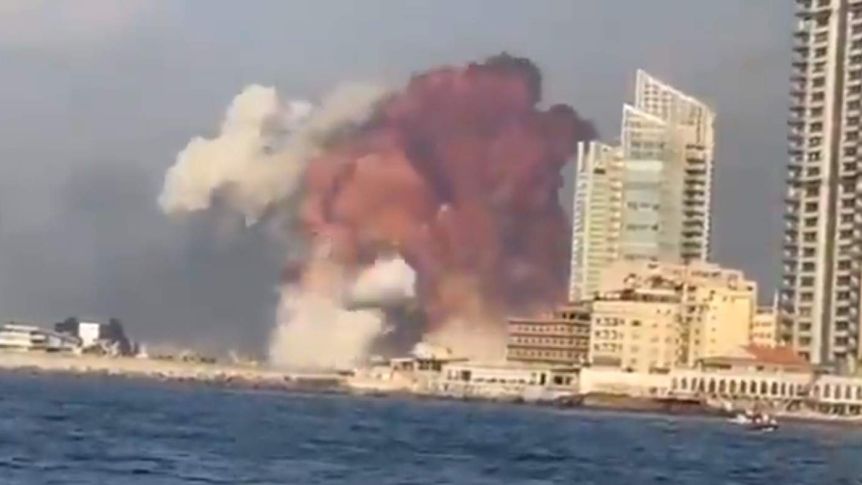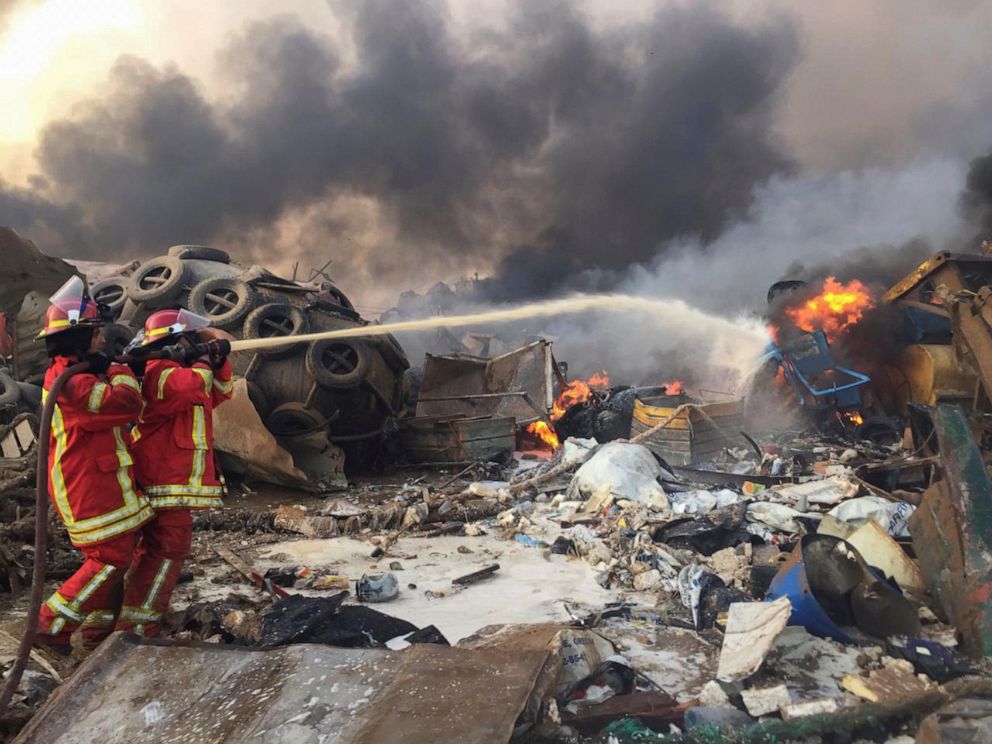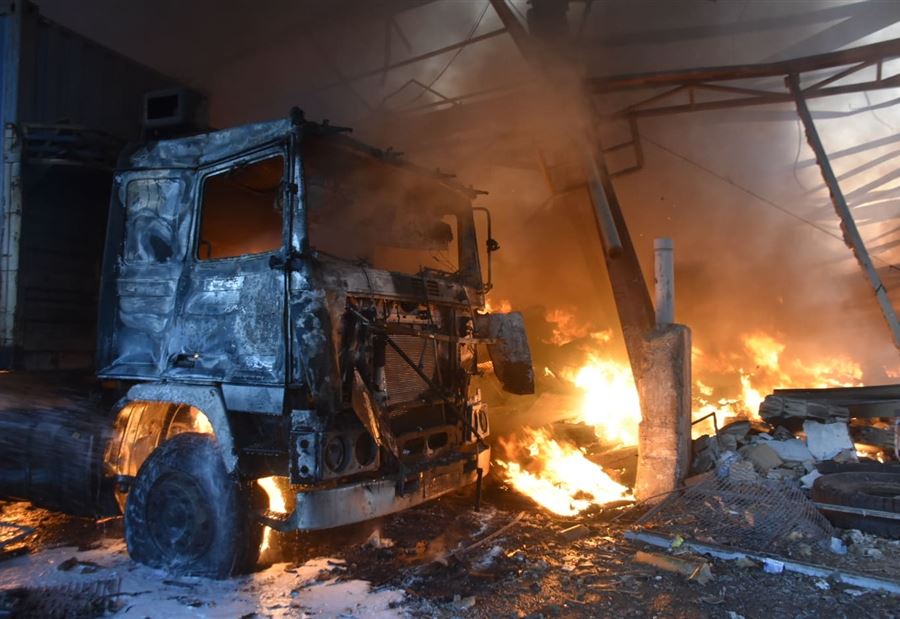 Update
According to General Abbas Ibrahim the explosion occurred in the warehouse that contained highly explosive material that was confiscated from one of the ships and the government have have disposed of it long time ago . Some reports identified the material as Sodium Nitrate which is used to make smoke bombs and fertilizers
There were urgent calls made to people in the area of the explosions to leave immediately and wear masks because this material is reportedly extremely dangerous for health
YL/CNN/ Al Jazerra/Reuters