Ayers declined taking job as White House chief of staff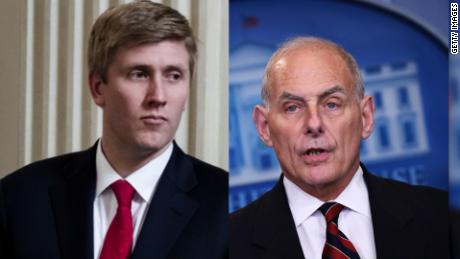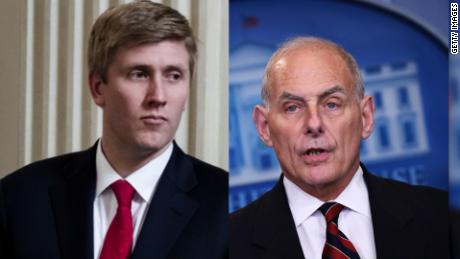 Nick Ayers, the leading candidate to replace John Kelly as President Donald Trump's chief of staff, announced Sunday he will not be taking the job, reviving discussions about who will succeed the retired Marine general when he leaves at the end of the month.
Ayers, who has served as Vice President Mike Pence's chief of staff for more than a year, turned down the position because he could not agree to terms with the President, a White House official told CNN.
Trump pushed Ayers to commit to two years, but he declined. He has young children, he told the President, and wants to move back to his home state of Georgia. He offered to become chief of staff temporarily, but Trump was firm on a two-year commitment, and talks fell apart.
There was also a significant resistance inside the West Wing to Ayers becoming chief of staff, two sources with knowledge of the situation told CNN. Ayers, who considered the top contender to succeed Kelly for at least six months, will leave his position as Pence's chief of staff at the end of the year to run the super PAC set up to assist the President's re-election campaign.
"Thank you @realDonaldTrump, @VP, and my great colleagues for the honor to serve our Nation at The White House. I will be departing at the end of the year but will work with the #MAGA team to advance the cause. ????????#Georgia," Ayers wrote in a tweet Sunday afternoon.
Pence thanked Ayers for his work as his chief of staff
in a tweet on Sunday
, writing "@nick_ayers has done an outstanding job as my Chief of Staff and I will always be grateful for his friendship, dedication to the @VP team and his efforts to advance the @POTUS agenda. Thank you Nick! Karen and I wish you, Jamie and the kids every blessing in the years ahead."
Ayers' decision not to take the job came as a surprise since he had been lobbying for the position, the sources said. There was resistance to him being appointed from first lady Melania Trump and some senior staff, the sources said.
The
Wall Street Journal first reported
that Ayers would not be taking the job as Trump's chief of staff.
Trump told reporters Saturday that Kelly, a retired Marine Corps general and Trump's previous secretary of homeland security, will leave at the end of year.
"I appreciate his service very much," Trump said.
Kelly's status had become endangered in recent months as his relationship with the President deteriorated.
He was not on speaking terms with Trump in recent days,
two officials told CNN, and their relationship was no longer seen as tenable. CNN reported Friday that Kelly was expected to announce his departure in the coming days.
Now there is an open question inside the West Wing over who will succeed Kelly. Trump is considering four people, multiple sources told CNN.
One name being floated is Republican Rep. Mark Meadows of North Carolina, the chairman of the conservative House Freedom Caucus. White House senior staff asked outside advisers on Sunday what they think of Meadows for chief of staff, a source familiar with the matter said. Meadows speaks with Trump often.
Another person familiar with the matter said Treasury Secretary Steve Mnuchin is a possible choice and would likely accept if asked, but there are some complicating factors — like Trump's irritation with the chairman of the Federal Reserve, Jerome Powell, and frustration over the economy — that could count him out. Mnuchin is also not seen as being politically adept as some other candidates who have held elective office, which was Kelly's main fault in Trump's view.
Another name frequently on a list of potential candidates is White House budget director Mick Mulvaney. A source close to Mulvaney says that while his name keeps coming up for the position, he remains uninterested in it.
"He is happy where he is," the source said, adding that Mulvaney is not "angling" for the chief of staff job nor has the President asked him to take the position.
A source familiar with the discussions tells CNN that Pence has started to have conversations with close aides about who will be his next chief of staff.
One name that has arisen in conversation is his long-term adviser Marty Obst, who is still based in Indiana because he works in the private sector, but travels to Washington often and is frequently at the White House, according to the source.
Obst traveled with Pence to Indiana on Friday afternoon after being in Washington that day, according to the source.
CNN