Macron warns Aoun that Lebanon could lose the grants if cabinet formation deadlock persists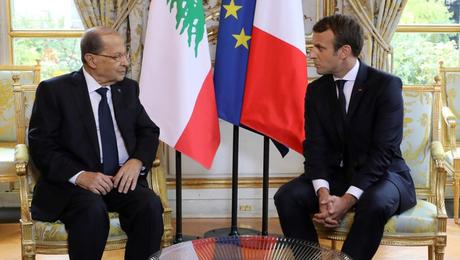 French President Emmanuel Macron refrained from making a statement after his meeting with President Michel Aoun on Friday, despite the grave consequences for Lebanon  over the  government deadlock, al-Joumhouria daily reported on Saturday.
According to information obtained by the daily about the meeting between the two men, on the sidelines of the Francophone Summit in Armenia,  that Macron has asserted support for Lebanon but was "frank and clear" it could lose the grants allocated at the CEDRE conference if the  government  formation deadlock  persists.
The international community  is pressuring   Paris to reconsider this aid if the government formation  is delayed, Macron has reportedly told Aoun.
They said Macron has refrained from making a statement after meeting Aoun , so that France won't be accused of meddling in Lebanon's internal affairs