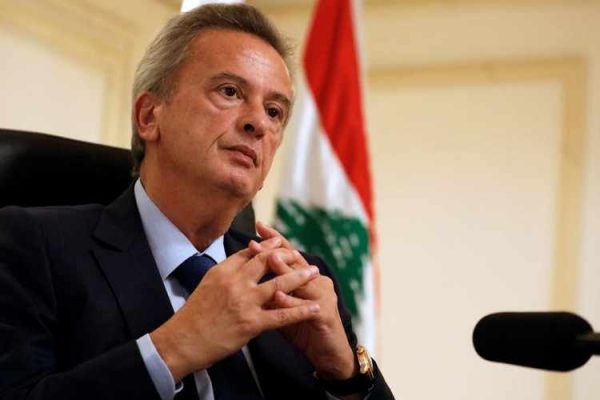 The man charged with overseeing Lebanon's monetary policy is frustrated at the pace of his country's reform implementation.
On top of simmering turmoil in the wider region and political gridlock as officials harangue over the composition of their yet-unformed government, reports are rife that the country of 4 million is headed for a banking crisis.
Lebanon's Central Bank Governor Riad Salame believes these reports are overstated; still, he sees faster progress in political reconciliation and economic transparency as crucial to meeting the country's desperate need for better infrastructure, investment, and private sector job creation.
"The markets want visibility. They want to see the CEDRE resolutions to start being implemented," Salame told CNBC's Hadley Gamble in Beirut, referring to the reforms pledged at a conference hosted by France in April to support Lebanese economic development. $11 billion in loans and grants were pledged from a range of countries and financial institutions, but five months on, those funds have yet to be unlocked.
"The economy needs fresh infrastructure to create growth and jobs. People are hopeful that this will be coming if there is a government," he said.
Lebanon held elections in May, five years after they were originally scheduled, and saw Shia militant and political group Hezbollahmake record gains. Four months later, politicians have yet to form a government, in a protracted saga reflective of the country's complex sectarian divides and deeply entrenched system of patronage. Their squabbling has prevented the creation of a national unity government that's representative enough of the major parties to ensure political support across the country.
Dangerously high debt
At 152 percent, Lebanon's nominal debt to gross domestic product (GDP) is the third-highest in the world. The International Monetary Fund has warned that Lebanon needs "an immediate and substantial fiscal adjustment" to make its public debt sustainable.
Banks in the country have consequently been offering the highest interest rates in a decade for short-term deposits of foreign currency in order to keep dollars in the country, a sign of the country's urgent need to maintain monetary stability. Residents say business has slowed considerably, as many electronics and home goods stores sit empty amid slashed consumer spending.
With sluggish growth, predicted at 2 percent for the year, rising global interest rates and an influx of more than a million Syrian refugees overwhelming the country's outdated infrastructure, many fear crisis on the horizon. Political and security concerns stemming from the Syrian war and turmoil between Saudi Arabia and Iran — whose rivalry often sees tiny Lebanon caught in the crossfire — have knocked tourism, real estate and foreign investment to their lowest levels in years.
By the central bank governor's account, however, the monetary situation is under control.
"The Lebanese pound will remain stable … But over and above, the central bank and banking sectors have the means to keep that goal of a stable value of the Lebanese pound against the USD," Salame said.
"And I can tell you that the central bank, with the foreign assets it has, is in full control of the exchange market." The Lebanese pound is pegged at 1,500 to the dollar.
Indeed, the central bank has more than $44 billion in assets, not including gold, which covers more than two years of imports. But it borrows much of its foreign currency from commercial banks by offering them incredibly high returns on short-term loans, meaning that it requires continuously higher growth to repay them. In the current low-growth picture, this appears unsustainable.
Salame also pointed to rising interest rates in the U.S., which have affected emerging markets worldwide. "That will of course affect the economy, because the costs for the economy will go up at a time where, in Lebanon and in the region, we do need growth," he said. "So the increase in the U.S. is affecting us in terms of increasing our costs."
Where is the government?
As for debt management, which will be key to avoiding a currency devaluation and reassuring investors, this will be up to the new government — whenever it finally comes together.
"We have to wait for the government to be formed for the 2019 budget to be voted, and to see how Lebanon is going to manage its debt for the future," Salame said. "Fiscal reforms are important in order to ensure the sustainability of Lebanon, and these reforms cannot be made by the central bank. They are made by the government."
With those in government appearing to be playing politics amid such a testing time for Lebanon, criticism of the political establishment is rife.
"It is frustrating indeed because we are at a time when the whole region is facing challenges, and a time when the Lebanese people are expecting a better environment for the economy so that they can find jobs," Salame said, sharing a sentiment expressed by many ordinary Lebanese. But he added that much of the country's gridlock is fueled by larger power dynamics in the region — such as the feud between the country's Sunni and Shia sponsors, Saudi Arabia and Iran.
Regional instability
"There are political issues beyond our control, there are struggles for power that are not only driven by internal ambitions but there is a political situation in the region that reflects on our country. But I think there is a need to (make) that effort to start fulfilling the hopes of the people," he said.
Still, Salame remained optimistic.
"Once this political agreement happens and translates into a government, I think the work is going to start to stimulate the economy and do the investments in the infrastructure. And what is most needed in the reforms is to stop enlarging the public sector and start enhancing the private sector to become more productive," he said.
Before its 15-year civil war which ended in 1990, Lebanon was essentially driven by the private sector, Salame noted. The public sector represented 17 percent of GDP — now it represents 35 percent of GDP.
"And that means less efficiency, less funds for investment, and more corruption."
But the real risk remains what hit Lebanon's growth in the first place: instability in the region as a whole, Salame stressed.
"The political situation, the security situation, this is a region where you have political issues and wars going on. We don't know where this will end up."