Hezbollah chief: " STL does not mean anything to us", warns against 'playing with fire'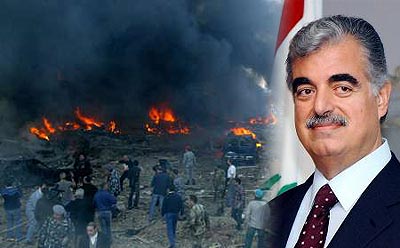 Hezbollah chief  Hassan Nasrallah on Sunday warned against "betting on the final ruling of the   Special Tribunal for Lebanon"  and  he called for postponing the thorny debate on Lebanon's ties with Syria until after the formation of the new government.
"Some March 14 circles are saying that the main reason behind delaying the formation of the government is that the Special Tribunal for Lebanon will issue its final  ruling in September and that there will be a new situation in the country to capitalize on," Nasrallah said in a televised.
"The STL does not mean anything to us at all and its rulings are of no value regardless whether they are condemnation or acquittal rulings," he added.
"To those betting on the tribunal: do not play with fire. Period," Nasrallah warned.
The UN-backed Special Tribunal for Lebanon on the assassination of former Lebanese Prime Minister, Rafiq al-Hariri said last March that evidence found by the prosecution could lead to the conviction of four Lebanese Hezbollah suspects accused of planning the attack.
The judges said in their ruling that the bombing which killed the former Lebanese prime minister in 2005 was a "terrorist act".
According to the court, the ruling means that the lawyers of the four suspects who are being tried in absentia should present their defense.
Presiding Judge David Re said the attack was an "act of terrorism" intended to sow fear among the Lebanese people, and could only have been carried out by a sophisticated group, with intricate planning over a long period of time.
"The assassination of Mr Hariri was obviously a carefully planned and rehearsed event requiring … military precision," said Re.
 STL Trial Chamber has scheduled oral closing arguments in the Hariri assassination case for the period between Sep. 11 and Sep. 21.
The STL Prosecution has recently submitted a "Final Trial Brief" that explains the links between Hezbollah and the supposed assassination squads and draws attention to meetings and phone calls between senior Hezbollah  and Syrian officials to the February 2005 attack.
Hariri – father of current Prime Minister Saad Hariri – was killed along with 21 others on February 14, 2005, when a massive truck bomb blast hit his convoy in the capital Beirut. More than 200 people were wounded in the explosion.
Separately, Nasrallah warned against creating "new obstacles" in the government formation process.
"We are still betting on internal dialogue regarding government formation but time is running out and quick efforts must be exerted to address the situation," Nasrallah cautioned.
"Let us postpone the debate over the relation with Syria and the ministerial policy statement until after the formation of the government," he urged.