Ex-president Jimmy Carter says Trump is a 'Disaster' calls for his Impeachment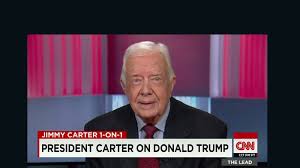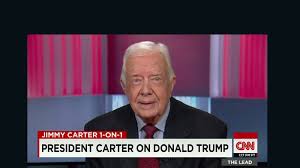 Former President Jimmy Carter says he has been taught to value truthfulness — and that is one of the primary reasons he does not support the presidency of Donald Trump.
The retired peanut farmer, 93, has been less vocal than other former commanders in chief about the goings-on in the White House, but in a recent interview with The Washington Post, Carter seared Trump's policies and character.
"I think he's a disaster … In human rights and in treating people equal," the 39th president said before his wife, former First Lady Rosalynn Carter, 91, jumped in. "The worst is that he is not telling the truth, and that just hurts everything," she added.
Carter's comments come as the president is facing fresh calls for his impeachment following the guilty plea of his former longtime personal attorney Michael Cohen and the conviction of his former campaign manager Paul Manafort, both on Tuesday.
Cohen implicated Trump in a federal crime when the lawyer admitted to a federal judge that, at Trump's direction, he made payments to two women who claimed they had affairs with Trump "for the purpose of influencing the election." (Trump has denied the affairs with porn star Stormy Daniels and former Playboy model Karen McDougal.)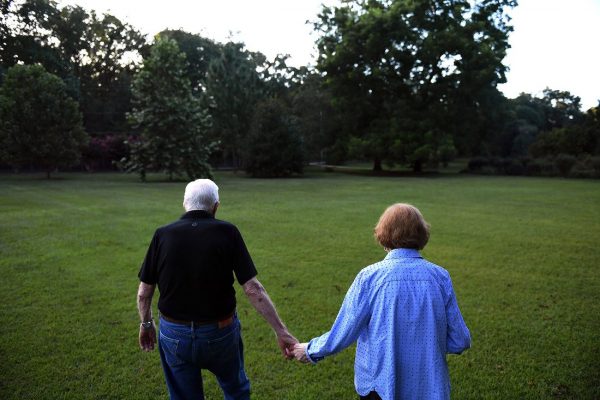 Carter told the Post he prizes honesty in part because when he attended the U.S. Naval Academy, students were expelled for telling even the smallest lie. And in Carter's eyes, Trump's relationship with the truth does not hold up. "I think there's been an attitude of ignorance toward the truth by President Trump," Carter said.
To Carter, the current president also symbolizes the importance the current political system places on wealth. "Money is now preeminent. I mean, it's just gone to hell now," he lamented.
Still, Carter is optimistic about the future of American democracy. Even if he doesn't believe he'll witness the positive changes himself, he's hopeful that Americans "will eventually return to what's right and what's wrong, and what's decent and what's indecent, and what's truthful and what's lies."
Carter has questioned Trump's values before but never in such explicit terms. During a Late Show appearance in March, when host Stephen Colbert asked if "America [wants] kind of a jerk as president?" Carter quipped back, "Apparently, from this recent election year. I never knew it before."
And when Colbert picked the former Democratic president's brain about the one quality every president should have, Carter took a jab at Trump's trustworthiness. "I used to think it was to tell the truth, but I've changed my mind lately," he said.
In the past, Carter has also praised Trump, specifically his efforts with North Korea. "If President Trump is successful in getting a peace treaty that's acceptable to both sides with North Korea, I think he certainly ought to be considered for the Nobel Peace Prize," Carter told Politico in May.
And at the end of the Colbert interview, Carter expressed earnest well wishes for Trump's time in office. "I pray that he'll be a good president," he said. "And that he'll keep our country at peace and that he'll refrain from using nuclear weapons and that he will promote human rights."
PEOPLE