Aoun urges UN to extend peacekeeping mandate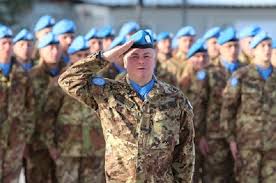 Lebanese President Michel Aoun on Monday called on the UN to renew the mandate of the UN Interim Force in Lebanon (UNIFIL) for another year.
According to a statement released by Aoun's office, the president issued the appeal shortly after receiving   at the Baabda Palace outgoing UNIFIL Commander Michael Beary — whose two-year mission in Lebanon recently expired.
Aoun reportedly praised UNIFIL's role in preserving peace in Southern Lebanon and ensuring the implementation of UN Security Council resolution 1701, which ended the 2006 conflict between Israel and Lebanon's Hezbollah.
The Lebanese president went on to call for a one-year extension of UNIFIL's mandate without any changes to its mission, size or budget.
Beary, for his part, reportedly thanked Aoun — along with the Lebanese government and military — for his ongoing support of the mission.
On July 13, UN Secretary General António Guterres appointed Major-General Stefano Del Col as UNIFIL's new commander.
UNIFIL was first established in 1978 following Israel's military withdrawal from Lebanon.
It was tasked with ensuring border security and helping the Lebanese government reestablish authority following Israel's months-long occupation.
UNIFIL currently consists of approximately 10,500 peacekeepers from 40 UN member-states.
National unity government
The UN Security Council expressed hope during a closed session Monday that a new national unity government will be formed in Lebanon, discussing the renewal of the UNIFIL mandate in August, media reports said Tuesday.
"The Council hopes that a new national unity government is swiftly lined up in Lebanon and looks forward to a new mandate for the United Nations Interim Force in Lebanon (UNIFIL)," Olof Skoog, Swedish ambassador to the UN told reporters.
On whether any changes would be made to the UNIFIL mandate, Skoog said he expects "none."
The peacekeeping mission known as UNIFIL is up for renewal when its mandate expires Aug. 31.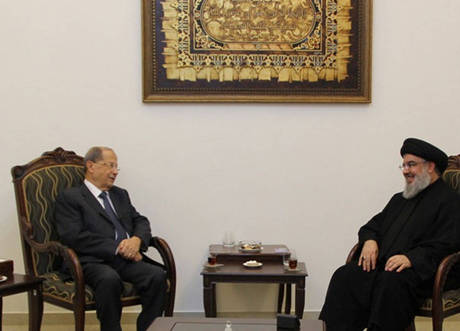 Hezbollah , PFLP militia undermining Lebanon sovereignty
In his report, which was discussed during the closed-door consultations, UN Secretary-General Antonio Guterres accused Aoun's ally the Iranian backed -Hezbollah  militant group of "undermining" the ability of the Lebanese government to exercise its sovereignty and authority.
"Hezbollah continues to publicly declare that it retains military capabilities and made no progress towards the disarmament of its armed groups outside the control of the State, thereby undermining the ability of the Government of Lebanon to exercise its sovereignty and authority over its territory in full. "
"There has also been no progress in dismantling the military bases maintained by the Popular Front for the Liberation of Palestine-General Command and Fatah-Intifada, which continue to undermine Lebanon's sovereignty and impede the ability of the state to effectively monitor and control parts of the border."
Agencies