Kushner threatens to abandon his Mideast peace plan B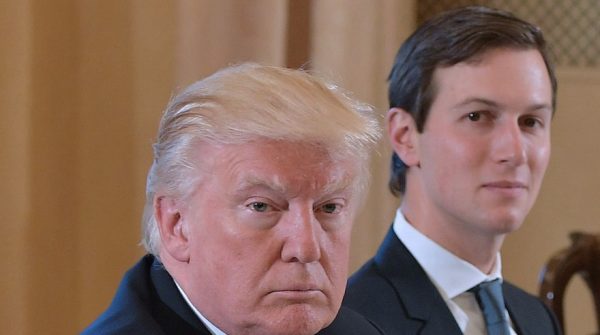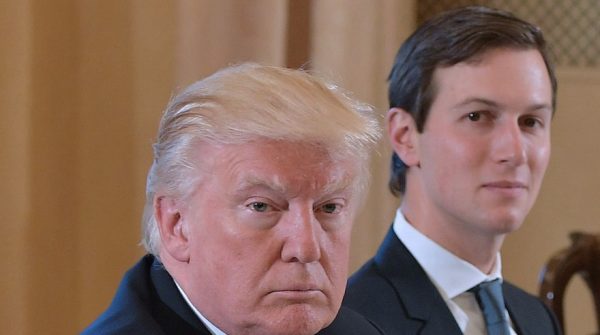 Five months ago, Jared Kushner, President Trump's son-in-law and senior adviser, began quietly shifting his focus from brokering a peace accord between Israel and the Palestinians to tackling the dire humanitarian crisis in the Palestinian enclave of Gaza.
Now, with Israel and the Hamas militants who control Gaza in a fresh cycle of violence that analysts fear could escalate into a full-blown war,  Kushner and his partner in Middle East peacemaking, Jason D. Greenblatt, are threatening to pull the plug on Plan B.
Declaring that no foreign investors are willing to pour money into Gaza during what they label a Hamas-driven conflict, Kushner and  Greenblatt, the president's special representative for international negotiations, are rethinking their efforts to rebuild Gaza's economy as a way of opening the door to a broader peace accord.
"Hamas has driven Gaza to a state of desperation,"  Kushner said on Sunday. "Provocations will not be rewarded with aid."
Hamas leaders, he said, needed to demonstrate "a clear intent for a peaceful relationship with their neighbors" in order for aid and investment money to flow.
Kushner and  Greenblatt foreshadowed their move in an unusual pair of opinion articles, for CNN and The Washington Post. David M. Friedman, the American ambassador to Israel, added his name to both articles, while Nikki R. Haley, the American ambassador to the United Nations, joined the CNN column as a fourth co-writer.
The Trump officials laid the blame for the violence on the Hamas leaders, whom they condemned as "corrupt and hateful" and accused of attacking Israel relentlessly over the past few months with "rockets, mortars, terror tunnels, kite bombs and other weapons of aggression." Palestinians say Israel set the tragedy in motion by imposing a blockade on Gaza intended to turn the people against their leaders.
The clashes threatened to erupt into a wider conflict on Friday when Israeli warplanes struck targets across the Gaza Strip after a Palestinian sniper killed an Israeli soldier along a border fence. Both sides are now honoring a cease-fire, and Israel said on Sunday that it would reopen Gaza's main commercial crossing if the truce holds for another two days.
Still, the talk of a new Gaza war is another setback for Kushner and Greenblatt, two diplomatic newcomers whom Trump charged with negotiating what he has called the "deal of the century." After nearly 18 months of work, and more than a dozen trips to the Middle East, the timing for the rollout of their peace plan remains uncertain
"We have the plan ready — mostly ready — and when the time is right, we'll bring it out,"  Kushner said in an interview before the latest spike in tensions.
Their effort has been stymied by the Palestinian refusal to talk to them since  Trump recognized Jerusalem as the capital of Israel in December. Arab diplomats say their leaders could never publicly embrace the Trump plan now, given the domestic blowback they would face because of the Jerusalem move.
While Kushner and Greenblatt wait for a better moment to release their plan, they have turned Gaza into a side project. Focusing on Gaza,  Kushner said, made sense because no peace accord could succeed without resolving the status of the strip and because improving the fortunes of the two million Palestinians who live there could offer a path to an elusive broader deal with the Palestinian Authority, which is based in the West Bank.
"You have to figure out which cards to play at which time," Kushner said. "Getting a positive outcome there could set the momentum for the rest of the process."
In March, he and Greenblatt convened a White House conference to galvanize international efforts to rebuild Gaza's economy. Though the Palestinian Authority boycotted the session, Kushner and  Greenblatt talked about scheduling another one.
But days after that first meeting, Palestinians began protesting, often violently, in Hamas-orchestrated demonstrations along the fence that divides Gaza from Israel. Since then, Israeli snipers have killed more than 140 mostly unarmed Palestinians, according to officials in Gaza. Adding to the tensions, Hamas is floating flaming kites and balloons into southern Israel, where they ignite wildfires and terrorize the people living there.
N Y TIMES