Government air raids hit more Syrian towns, knock out hospitals: monitor
Government air raids struck more towns in rebel-held southwest Syria on Wednesday and knocked out hospitals overnight, a war monitor said, as a Russian-backed offensive gathered pace with no sign of Washington following through on a pledge to respond.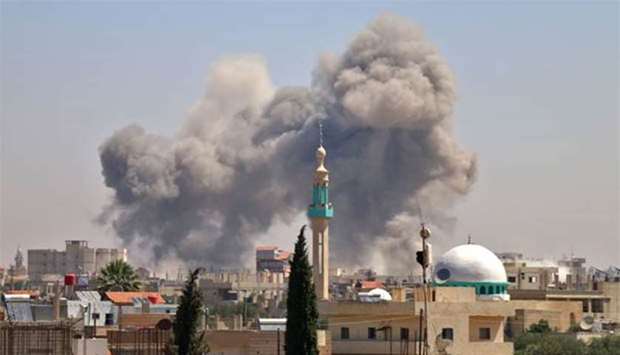 Warplanes targeted the towns of Dael and Saida for the first time since the assault began, and the U.N. Syria envoy Staffan de Mistura warned it could turn into a situation like the battles of eastern Ghouta and Aleppo combined.
President Bashar al-Assad has already driven rebels out of all areas near the capital Damascus this year and aims to restore control over rebel-held areas at the borders with Jordan and the Israeli-occupied Golan Heights.
Reuters