Erdogan's victory 'brings Turkey closer to Russia, reduces chances of joining EU to zero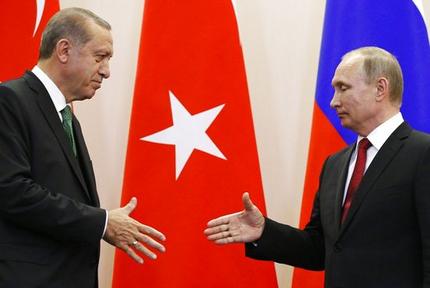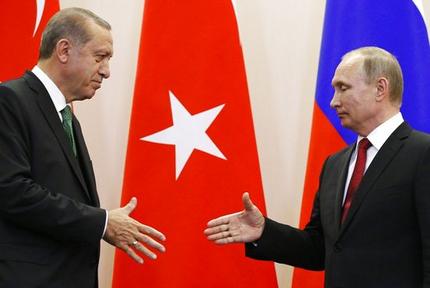 President Recep Tayyip Erdogan on Monday prepared to extend his grip on Turkey after winning an election marred by unfair campaigning conditions. FRANCE 24 spoke to the EU's former ambassador to Turkey to analyse the vote and its implications.
Erdogan, who has dominated Turkish politics with his Justice and Development Party (AKP) for the past 15 years, scored a comfortable victory in Sunday's parliamentary and presidential elections, eliminating the threat of a second round of voting. His new mandate ushers in a powerful executive presidency that was narrowly backed in a 2017 referendum – a change the main opposition candidate, Muharrem Ince, has said will bring Turkey under a "one-man rule".
FRANCE 24 spoke to Marc Pierini, a former EU ambassador and head of the delegation to Turkey between 2006 and 2011, about the ballot and what's in store for Turkey going forward.
Erdogan's bigger-than-expected win has taken many by surprise, but where does this widespread support come from?
Marc Pierini: Erdogan could not afford to lose this election, so all the possible means were used: unfair campaign, state of emergency, intimidation, and probably some plain ballot stuffing and biased counting. The very solid AKP networks throughout the country did their job, even if, by Western standards, this was an unfair competition.
How do Erdogan's supporters view him and why do they support his bid for greater powers?
MP: We are witnessing what some have called the "Reis [Chief] syndrome", the perception that because Turkey is split between very diverse segments it needs a strong man at the helm, whatever the price is. Over the past 15 and a half years, Erdogan has managed to embody this perception. Although a one-man-rule system of governance is shocking for most Europeans, it probably is not to half the Turkish population.
Erdogan argues that these extended powers are necessary to revive the economy and "crush" Kurdish rebels. But are there other, more personal reasons?
MP: Apart from the terrorism argument and the economic promises, other factors come into play: the unresolved corruption allegations, the fear factor induced by the failed military coup of 2016, the feeling that Western countries play against Turkey.
Institutionally, Turkey is now an autocracy, whose governance system is entirely divorced from Western or European standards: no independent judiciary, no free press, no free civil society. It is going to remain that way.
This evolution brings Erdogan's Turkey closer to Russia than the EU or the US.
MP: Chances of accession are zero, this prospect is now out of the way. And Ankara is by definition not going to move closer to EU standards: it cannot and has no intention of doing so. And the EU will not give a "discount" to Turkey on its democratic standards.
Muharrem Ince garnered a lot of support for his programme to rid Turkey of "Erdoganism". Can he be viewed as having been a "serious contender" considering the obstacles he and other candidates faced in the lead-up to the vote?
MP: The Ince campaign was strong and appealing to many Turks, but the unfairness of the competition was too high to overcome [180 hours of television coverage for Erdogan vs. 21 for all his opponents combined]. Given the means used by the incumbent leadership during the campaign and the vote counting, there is no way we can measure Ince's real support in the country. But at least, he and others were able to express themselves.
France 24