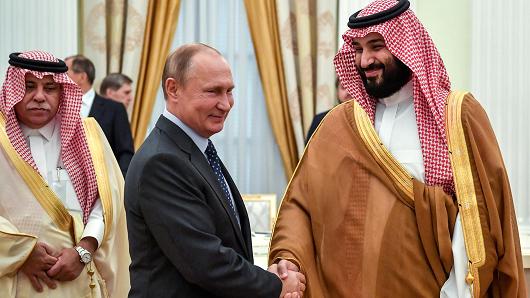 A complex web of relationships and geopolitical considerations may come into play at Friday's OPEC meeting.
Saudi Arabia and Russia are looking to increase production, but not all OPEC members agree.
Both countries agreed to institutionalize the new relationship they forged as part of a an agreement between OPEC and other producers to cut back on production to stabilize the market.
By Patti Domm