Ryan: Trump shouldn't pardon himself, 'no one is above the law'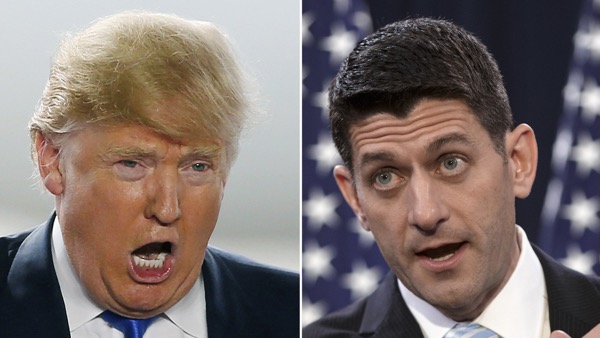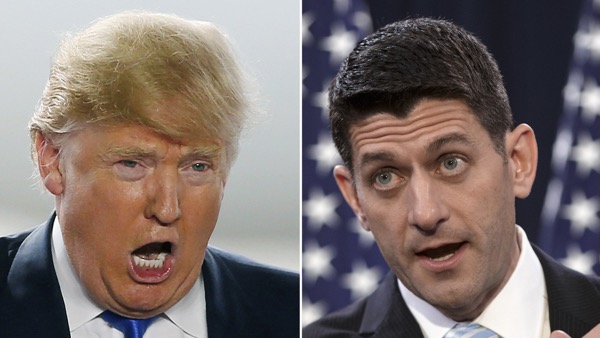 US House Speaker Paul Ryan said Wednesday that President Trump should not pardon himself.
"He shouldn't and no one is above the law," the GOP leader said when asked about the president's tweets on Monday suggesting he had the right to erase any convictions in the special counsel's probe of his campaign's ties to Russia.
"As has been stated by numerous legal scholars, I have the absolute right to PARDON myself, but why would I do that when I have done nothing wrong?" Trump tweeted on Monday.
That was the first time Trump has raised the possibility of a self-pardon, but it came after a weekend in which his legal team repeatedly made that same point.
At a news conference Wednesday, Ryan, R-Wis., was asked if Trump has that power. Ryan said he wasn't sure about the "technical" legal question, but the speaker was unusually unequivocal in rejecting Trump's suggestion.
Ryan also seemed to rebuff Trump's claims that the FBI used a confidential informant to "spy" on his 2016 presidential campaign.
The FBI tapped an informant to investigate Russian meddling in the 2016 presidential election; as part of that effort, the informant, a retired American professor and foreign policy expert for Republican presidents, reportedly talked to some of Trump's campaign advisers who had ties to Russia.
Trump has alleged this was a "crooked" move by the FBI — an assertion that Democrats and at least one high-profile Republican have dismissed.
Republican Rep. Trey Gowdy, R-S.C., who attended a closed-door classified briefing on the matter, said the FBI did what it was supposed to do. He said the informant was used to investigate Russia's role in the election. Gowdy is chairman of the House Oversight and Government Reform Committee.
"I am even more convinced that the FBI did exactly what my fellow citizens would want them to do when they got the information they got, and that it has nothing to do with Donald Trump," Gowdy said after the briefing last month.
When asked about Trump's continued assertions about FBI misconduct, Ryan on Tuesday said he agreed with Gowdy's assessment.
"I think Chairman's Gowdy's initial assessment is accurate …  but we have some more digging to do," Ryan said. "I have seen no evidence to the contrary of the initial assessment that Chairman Gowdy has made."