U.S. to keep backing Lebanon military, despite Hezbollah gains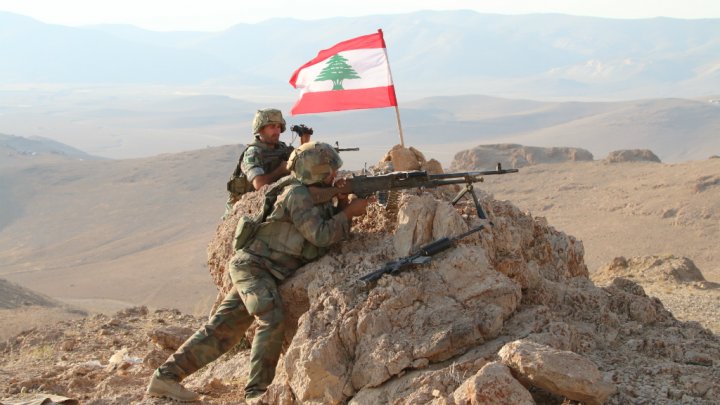 The U.S. military is committed to supporting and providing assistance to the Lebanese armed forces, the Pentagon said on Friday, despite the Iran-backed Hezbollah group and its allies making significant gains in parliamentary election.
Shi'ite Muslim movement Hezbollah, together with parties and politicians aligned to it, won more than half the 128 seats in Lebanon's parliament on Sunday.
The United States, which has given Lebanon's army substantial support, classifies the heavily armed Hezbollah as a terrorist group and condemns its role in the Syrian conflict.
The strong showing by parties and politicians who support Hezbollah's possession of weapons risk complicating Western policy in Lebanon, which is banking on foreign aid and loans to revive its stagnant economy and receives U.S. military support.
Late last year, U.S. ally Israel said Hezbollah had gained control over Lebanon's conventional military, a charge the Lebanese army denies.
"The United States remains committed to supporting Lebanon's sovereignty, stability, security, and its state institutions, to include the Lebanese Armed Forces (LAF) as the professional, multi-confessional and sole legitimate armed forces of the Lebanese state," Lieutenant Commander Rebecca Rebarich, a Pentagon spokeswoman, told Reuters in a statement.
"Strengthening the U.S.-Lebanon defense relationship is all the more important in light of the continuing threats emanating from Syria, including continued ISIS challenges and Iranian aggression," Rebarich said.
She added that the United States and Lebanon shared a goal of building the Lebanese armed forces' capacity as "the sole legitimate defender of Lebanon's sovereignty."
The United States has provided Lebanon more than $1.5 billion in military assistance since 2006.
A grouping of major powers urged Lebanon on Thursday to uphold a policy of keeping out of regional wars.
 Hezbollah is heavily involved in the war across the border in Syria, sending thousands of fighters to help President Bashar al-Assad's military.
Israel said it struck nearly all of Iran's military infrastructure in Syria on Thursday after Iranian forces fired rockets at Israeli-held territory for the first time.
REUTERS