Khalil Slams Bassil as 'Professional Thief, Counterfeiter'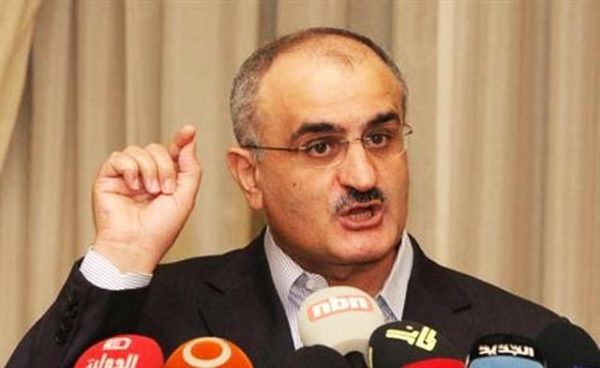 Finance Minister Ali Hassan Khalil on Friday slammed Free Patriotic Movement chief and Foreign Minister Jebran Bassil, calling him a "professional thief."
"I wish I heard the response of the real energy minister who is tasked with the foreign affairs portfolio when I rightfully described him during a cabinet session as a professional thief and professional counterfeiter," Khalil  who represents Speaker Nabih Berri's Amal movement in the cabinet tweeted tweeted in a possible reference to  the row over the Deir Amar power plant.
"He did not answer back then and he is mistaken if he thinks that the repetition of his lie will change people's mind," Khalil added.
Bassil was swift to dismiss Khalil's attack when asked about it during a live TV interview, saying his silence during the session was the best answer.
"When someone like Minister Ali Hassan Khalil accuses me of being a thief, this proves my innocence, especially after the latest cabinet resolution," Bassil added.
Last January , Berri "waged the fiercest campaign" against Foreign Minister Jebarn Bassil