Russians may have something incriminating on Trump, says Ex-CIA chief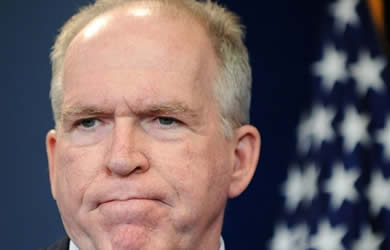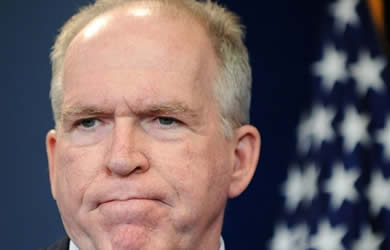 Former CIA Director John Brennan on Wednesday suggested the Russians could have "something on" President Trump that would explain his warming relations to Vladimir Putin.
"I'm saying that perhaps the Russians have something and that's why Mr. Trump is concerned," Brennan told MSNBC's "Morning Joe." "Mr. Trump knows better than any one of us whether or not the Russians may have something on him."
Brennan helmed the CIA during former President Obama's second term and when the intelligence community last year released a declassified report that said Putin called for an influence campaign aimed at helping Trump become president.
Trump received criticism on Tuesday for reportedly congratulating Putin on his election win, which comes as multiple Congressional committees and the special counsel investigate Russia's election interference and any potential ties between Trump campaign staff members and Moscow.
Former President Obama also congratulated Putin on his election victory in 2012.
But Brennan during his television appearance argued it's difficult to "explain" Trump's actions when it comes to Putin.
"So I think it's very difficult to try to explain his behavior and why he has taken this position vis-à-vis Vladimir Putin," Brennan said. "And so one can again, speculate, that maybe there's something there."
The Hill