Tesla's Musk in talks with Israeli AI firm Cortica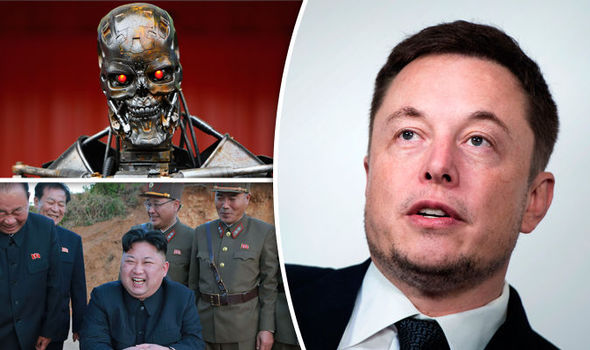 Silicon Valley billionaire Elon Musk was in Israel to discuss a collaboration between electric car company Tesla Inc (TSLA.O) and Tel Aviv-based artificial intelligence firm Cortica, the Globes financial news website said on Tuesday.
The discussions with Cortica could lead to an investment or even an acquisition, Globes said.
Cortica says its technology enables self-driving cars to identify moving parts in its environment and make informed decisions, even predicting changes likely to occur in its surroundings.
Officials at Cortica could not immediately be reached for comment.
Cortica has raised nearly $70 million since it was founded in 2007. Investors include Hong Kong-based Horizons Ventures and Russia's Mail.ru Group (MAILRq.L), according to Start-Up National Central.
Tesla previously collaborated with Israeli company Mobileye but the companies parted ways in 2016 after a fatal crash involving a Tesla Model S using Autopilot, a semi-automated system designed to assist with driving but not replace the driver.
Intel (INTC.O) acquired Mobileye last year for $15.3 billion.
Musk's visit to Israel was highlighted by several websites, including Globes, after he posted a video of himself on Instagram at a bar in Jerusalem.
Tesla's stock has been sliding and is heading towards $300 / share from a high of 389.
Musk's visit to Israel  coincides with a report about a   woman that was killed by an Uber self-driving sport utility vehicle in Arizona which prompted the  ride hailing company to suspended its autonomous vehicle program across the United States and Canada.
More than 70% of Tesla's biggest fans didn't buy a Model 3 when offered,  Bernstein analyst told MarketWatch yesterday
Most Model S and Model X owners offered the chance to buy a Model 3 didn't take Tesla up on offer, Bernstein analyst contends
Tesla Inc. fans have waited a long time for the chance to buy the electric-car company's Model 3 sedan, but an analyst said Monday that many didn't jump at their first chance to buy one.
REUTERS