Bitcoin (BTC) update: Cryptocurrency market down nearly 65 % since start of the year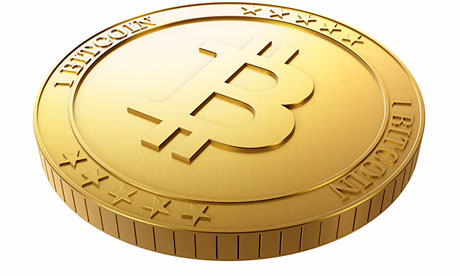 Unfortunately for traders the crypto meltdown accelerated over the weekend with further heavy declines being seen across the board.
This has left the entire cryptocurrency market with a value of US$283.5 billion, according to Coin Market Cap. At the start of the year the market was worth over US$800 billion. Nearly a 65 % drop i market value
Here's the state of play on Monday morning:
The bitcoin (BTC) price has fallen almost 5% over the last 24 hours to US$7,495.40 per coin, reducing its market capitalisation to a lowly US$126.9 billion. According to Paul Day, a technical analyst and head of futures and options at Market Securities Dubai Ltd, the world's largest cryptocurrency could have much further to fall. After studying its past movements, the analyst told Bloomberg that he thinks bitcoin could fall to US$2,800 in the near future.
The Ethereum (ETH) price has been the worst performer amongst the majors during the last 24 hours with a 13% decline to US$485.93. This has brought ETH's market capitalisation down to US$47.75 billion.
The Ripple (XRP) price hasn't fared that much better and has lost 9% of its value since this time yesterday. The XRP price is now 57.9 U.S. cents, giving the popular altcoin a market capitalisation of $22.65 billion.
Bitcoin spin-off, Bitcoin Cash (BCH), has seen its price fall 8% over the last 24 hours to US$865.33 per token. BCH has been left with a market capitalisation of US$14.7 billion.
The Litecoin (LTC) price has continued its poor run and is down a further 7.5% since this time yesterday to US$141.52 per coin. Litecoin now has a market capitalisation of US$7.9 billion.
Outside the top five there were heavy declines for the likes of Cardano (ADA), NEO(NEO), and Stellar Lumens (XLM). These three crypto currencies are each down no less than 10% over the last 24 hours.
One bright spot, however, was the IOTA (MIOTA) price. It has climbed 7% during the last 24 hours to US$1.18. This increased its market capitalisation to US$3.3 billion. There doesn't appear to be a catalyst for this move higher, though.
While conflict overseas is all media talking-heads seem to mention these days, the billionaire founder of Tesla is losing sleep over what he sees as a far bigger threat.
Elon Musk Warns: This has "vastly more risk than North Korea"
If you missed your opportunity to get in on Google, Microsoft, or Amazon in their early days, don't let it happen again. This emerging technology trend could offer a second chance for anyone who wishes they took part in these millionaire-maker stocks.