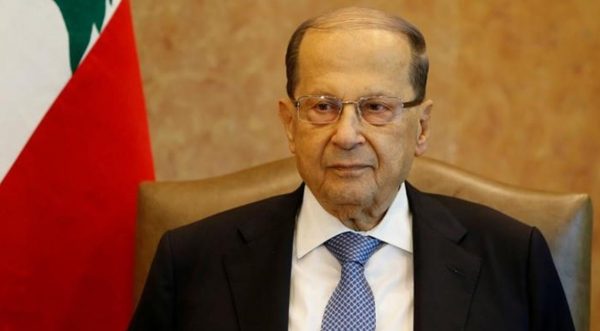 Lebanese President Michel Aoun reiterated his call on the international community to share the burden of Syrian refugees and work on their return to safe areas in their home country.
The president's comments on Friday came during a meeting with the Executive Director of UNICEF Henrietta Fore at Baabda Palace, which was also attended by UNICEF's Lebanon Representative Tanya Chapuisat.
Aoun said the international community should take part in carrying the burden of Lebanon's refugee crisis and work on "limiting" their hardships by facilitating their "gradual" return to so-called safe zones in Syria, especially areas that have not been witnessing armed clashes.
Syrian children who were born in Lebanon since the start of the civil war in their country in 2011 are living in difficult health, educational and social conditions, despite the care granted to them and their parents by the Lebanese authorities, he told his visitors.
Aoun said that such support has taken a toll on Lebanese infrastructure, health facilities and educational institutions, diminishing Lebanon's ability to support Lebanese children.
This hardship has also reflected on Lebanese university graduates, who have been struggling to find jobs due to an excess of Syrian labor, which he said has increased unemployment rates among Lebanon's youth.
In response, Fore affirmed that UNICEF will "defend" the country's rights, especially considering the role it has been playing in hosting and supporting refugees.
"This generous Lebanese hospitality deserves broad international support, and this is what will be emphasized at the Brussels conference," Fore said.
The upcoming international donor conference in Brussels is set to focus on support for Syrian refugees in the region.