Turkey's Erdogan pledges to uproot 'terror nests' in Kurd-controlled Syrian towns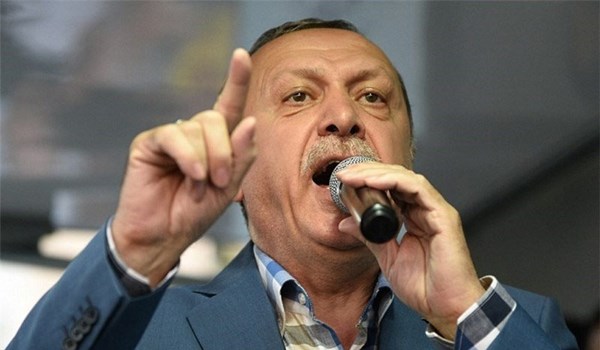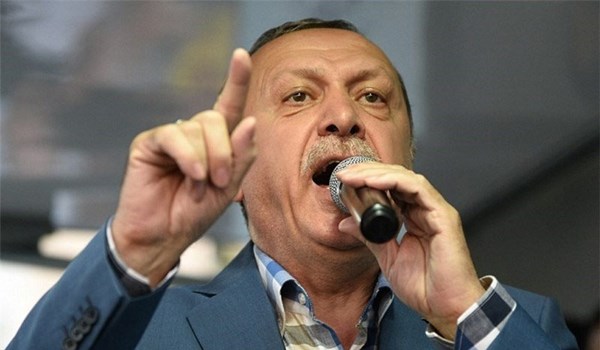 Turkish President Recep Tayyip Erdogan on Tuesday vowed Turkey would soon begin an operation against towns in Syria controlled by Kurdish militia, calling the areas "nests" of terror.
The Kurdish People's Protection Units (YPG) militia controls key
Syrian
northern towns including Manbij and Afrin and is an ally of the
US
but
Ankara
accuses the group of being a terror organisation.
"Tomorrow, (or) the day after, (or) within a short period, we will get rid of terror nests one-by-one in Syria starting with Afrin and Manbij" in northern Syria, Erdogan promised in his weekly televised speech to his faction in parliament.
Turkey, which from August 2016 to March 2017 waged its Euphrates Shield cross-border operation in Syria, has repeatedly threatened a new operation against the YPG.
But Erdogan has stepped up the warnings in recent days as Turkish media said dozens of military vehicles were being deployed to the border area.
Erdogan told reporters after that the Afrin operation would be undertaken "together" with Syrian opposition fighters, like the Euphrates Shield action against the YPG and the Islamic State extremist group.
Turkey says the YPG is a branch of the outlawed Kurdistan Workers' Party (PKK), which has waged an insurgency inside Turkey since 1984.
But the issue has caused tension with the United States, which has handed weaponry to the YPG as a key player on the ground in the fight against IS.
'Hey NATO!'
The US-led coalition fighting IS said at the weekend that it was working to create a 30,000-strong border security force in northern Syria.
Ankara immediately objected to such a move fearing the new force would be comprised of the YPG. Erdogan on Monday said Turkey had to "nip this terror army in the bud".
The Turkish president called on NATO, of which Turkey has been a member since 1952, to take a stand against attacks on Turkey.
"Hey NATO! You are obliged to take a stand with your partners in the event of any border aggression," Erdogan thundered. "Until now, what position have you taken?"
Turkish Chief of Staff General General Hulusi Akar is in Brussels until Wednesday for meetings with his NATO counterparts including US military's top figure General Joseph Dunford.
Akar was quoted as saying by state-run Anadolu news agency that Turkey "would not and will not allow an extension of the PKK to be given support and armed under the guise of 'operational partner'."
Despite friction between the NATO allies, Erdogan said he was "not considering making a call" to US President Donald Trump, according to Turkish media.
FRANCE24/(AFP)