Ecuador gives Assange citizenship, seeks end to embassy stay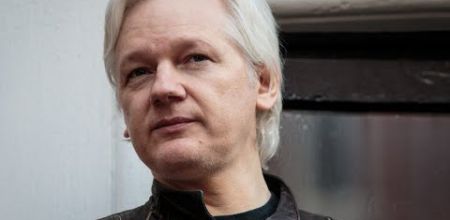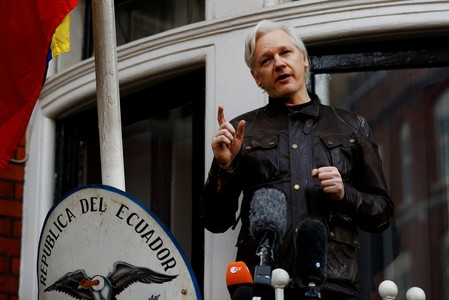 Ecuador has given citizenship to Julian Assange as part of its efforts to allow the WikiLeaks founder to leave the country's London embassy where he has been holed up for more than five years.
Ecuador made the move hours after the British government refused a request from the South American nation for Assange to be given diplomatic status, which could give him immunity from arrest should he try to leave the embassy.
After a year in which Ecuador's president has spoken out against Assange, Ecuador's Foreign Minister Maria Fernanda Espinosa said she hoped to find a solution to his dilemma.

"Ecuador is currently exploring other solutions in dialogue with the UK, like good offices of renowned authorities, other states, or international organizations that could facilitate a just, final and dignified solution for all parties," Espinosa told a press conference in Quito.
Britain saw only one resolution to the diplomatic standoff.
"Ecuador knows that the way to resolve this issue is for Julian Assange to leave the embassy to face justice," said a British Foreign Office spokesman.
Assange's U.S. lawyer Barry Pollack had no comment.