Ministers Riachi, Khoury trying to mend LF-Future Movement Ties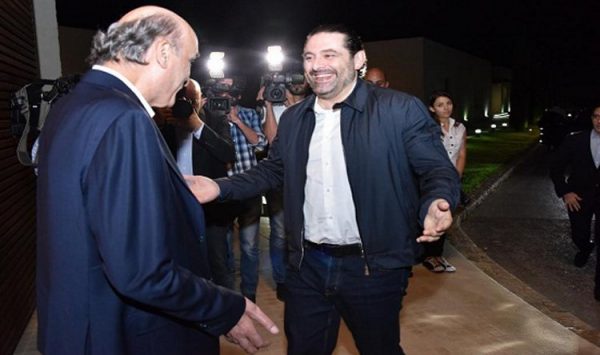 Information Minister Melhem Riachi and Culture Minister Ghattas Khoury  have been meeting on regular basis with the aim of mending ties between the Lebanese Forces and Future  Movement, Lebanese media reported.
Future Movement leader and  Prime Minister Saad Hariri  had on Wesnesday described his relation with the Lebanese Forces as "good" while noting that it needs "some clarifications."
"The press is blowing things out of proportion," he stressed.
Hariri on Monday said that some had sought to disrupt his ties with Saudi Arabia, adding that there are certain political parties that tried to find a place for them by betraying him.
"During the recent crisis, some political parties tried to make a place for themselves by stabbing [me] in the back. I will deal with each of these cases separately," he said during a meeting with a Future Movement delegation at the Center House.
"However, I certainly don't hold a grudge against anyone because I am convinced that the nation needs all of its people to rise and grow," he added.
"Anyway, I will be calling things by their names during an interview with Marcel Ghanem on Kalamennas show soon. Big things shall be revealed," Hariri stated. "You all know who stabbed us in the back. While they were apparently attacking Hezbollah and Iran's policy, we found out that what they really wanted was to stab Saad Hariri."
"They claimed that they want to carry on the path of Rafik Hariri. That was the biggest fraud targeting us all."