"All of this has been invented, made up by people who are in opposition to President Trump with a view to shedding a negative light on what [he] is doing," the Russian leader said at his annual televised news conference, calling the allegations "very bizarre."
Those behind the claims are trying to "impede" Trump's agenda and are damaging the U.S. political system by failing to respect voters who chose the president, he added.
In the wide-ranging, almost four-hours-long session, Putin also called for improved relations with the U.S., saying America and Russia should "go forward without trying to be at one another's throats like animals."
He also said he and Trump call each other by their first names.
The Russian president was asked to explain the number of contacts between the Trump campaign and Kremlin officials — many of which have emerged in the course of special counsel Robert Mueller's investigation into Russian interference in the 2016 election.
It is "common, universal practice" for governments to meet overseas candidates and representatives, Putin said, echoing his previous denials that Moscow meddled in the election — including one made in person to Trump on the sidelines of a summit of world leaders in Asia last month.
Putin said it was up to American citizens to assess Trump's performance in office but added: "We have seen serious achievements … look at how the markets have grown; it attests to the trust investors are showing in the economy, trust in what Trump is doing in this particular field."
There are some things Trump has been unable to achieve because of domestic opposition, said Putin, such as reforming the American healthcare system.
Thursday's conference came days after Putin made a triumphant trip to Syria to hail a victory for Russian forces in Syria and to Egypt and Turkey where he announced deeper ties and trade deals.
An upbeat Putin also pledged to create a "forward-looking, modern country" if re-elected as Russia's president next year.
The 65-year-old said he wanted to improve living standards if, as seems likely, he wins another six-year term on March 18. With his approval ratings topping 80 percent, he is on course to extend his lock on power to 24 years and become the country's longest-serving leader since Soviet dictator Josef Stalin.
He told reporters Russia's economy had largely overcome major shocks caused by a drop in oil prices and Western sanctions.
Asked if it was "boring" not to have a significant political rival in the forthcoming poll, Putin said it was not his duty to create opposition but said Russia's political system "should be competitive."
He suggested the lack of opposition was down to economic improvements in recent decades and the failure of other parties to address the concerns of ordinary Russians.
Alexei Navalny, the 41-year-old anti-corruption crusader, said last week that he would also run for president, even though an embezzlement conviction he calls politically motivated officially bars his candidacy. He has been repeatedly jailed for organizing protest rallies.
Putin did not mention Navalny by name, even when asked directly about him, but said Russia's government wouldn't allow opponents to create instability.
Another election contender is socialite-turned-journalist Ksenia Sobchak.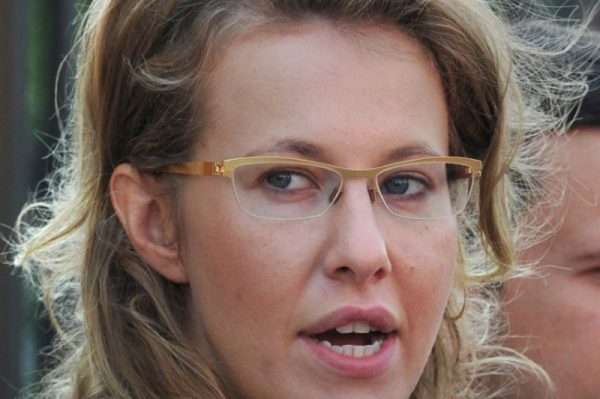 Most questions were about domestic concerns such as state pensions, infrastructure and prices for farm produce. At one stage, he was confronted by an angry fish processor, who had posed as a reporter and complained of unfair competition.
However, Putin also mocked American lawmakers for what he called a lack of "common sense" in relations with Russia.
"You guys [Americans] are curious," Putin said. "Your congressmen and senators all look so smart … they seem to be intelligent people. They put us in the same category alongside Iran and North Korea, and at the same time they are pushing the president to persuade us help you resolve the issues with North Korea and Iran nuclear program."
He called for a de-escalation between America and North Korea, saying recent joint military drills between the U.S. and South Korea had ratcheted up tensions, and criticized past U.S. policy on North Korea, saying America had "provoked" Pyongyang into abandoning a non-proliferation agreement in 2005.
"In 2005 it was agreed with North Korea that they will stop their nuclear program … but a few months later the U.S. decided that these responsibilities were not enough," Putin said. "So they froze North Korean bank accounts and said North Korea should do more. So North Korea abandoned the agreement and started developing a nuclear program again. Why did [America] do that?"
NBC