Hezbollah promised to abide by Lebanon dissociating policy , report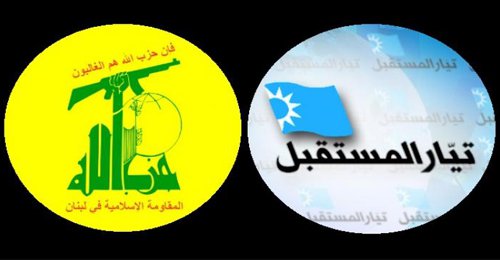 During meetings with Future  Movement officials, Hezbollah  has reportedly agreed to abide by  Lebanon's dissociation policy   as   per  the ministerial statement that it had already approved prior to the election of Michel Aoun as president ," al-Ittihad newspaper reported on Monday.
The newspaper said that lengthy consecutive meetings were held recently between Hezbollah secretary-general's political aide Hussein Khalil and Nader Hariri, senior aide of Prime Minister Saad Hariri, with the aim of finding common ground regarding the "dissociation policy concept."
Future  Movement leadership has expressed "satisfaction regarding Hezbollah's cooperative" approach, added the daily.
It added that the argument that will be enclosed in the ministerial statement will be "clear-cut," and keen on "appeasing Hariri."
Political parties are working on resolving a political crisis that emerged following Hariri's surprise resignation on November 4 from Saudi Arabia.
Hariri  who also heads up the Future Movement  has called for dissociating Lebanon from the regional conflicts through ending Hezbollah's involvement in them.
According to a political analyst  that Ya Libnan spoke to :
"It is not up to Hezbollah to abide by Lebanon's dissociating policy , since Hezbollah's decisions are made by Iran's Islamic Revolutionary Guard Corps(IRGC). Hezbollah  is a branch of  IRGC 's foreign arm the Quds force which is headed up by General Qassem Suleimani . "
"Hezbollah in the past also agreed to abide by  Lebanon's dissociation policy  as spelled out in the Baabda declaration  but reneged on it after Iran ordered it to send its fighters to Syria to help  Bashar al Assad in crushing the Syrian revolution which started in peaceful demonstrations  calling for his ouster ."
"At the invitation of the President of the Republic of Lebanon, Michel Suleiman, the National Dialogue Committee met on Monday, 11 June 2012, at the  Baabda palace and issued the so called Baabda Declaration which called for isolating Lebanon from regional conflicts . Hezbollah was represented at the meeting and was one of the signatories of the declaration "
The analys concluded his statement by saying ," what good is an agreement with Hezbollah is if the party is not the master of its own fate"  .