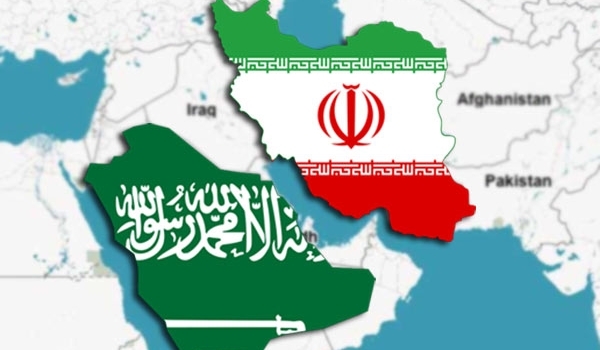 In Beirut's southern suburbs, where buildings scarred with wars of old blend with posters of the latest dead, talk of another conflict has taken hold. A fight on a scale not seen before may be brewing, say locals like Hussein Khaireddine, a barber who says he and his family in the Shia suburb of Dahiyeh have grown used to tensions over decades.
"This one's different," he said. "It could lead to every valley and mountain top. And if it starts, it may not stop."
The trepidation extends beyond the city's predominantly Shia suburbs and south Lebanon, which bore the brunt of the 2006 war with Israel, to all corners of a country that has suddenly found itself at the centre of an extraordinary regional crisis. The turmoil had been brewing for years. But it was brought to a head on 3 November, at a lunch in Beirut being hosted by prime minister Saad Hariri. Midway through the meal with the visiting French cultural minister, Françoise Nyssen, Hariri received a call and his demeanour changed. He excused himself and left for the airport, without his aides.
Within hours Hariri, by then in Riyadh in Saudi Arabia, had resigned his position, concluding his transition from Lebanese leader to Saudi envoy and Lebanon's transformation from outpost to ground zero of a stunning regional escalation.
The aftermath of the hurried departure, and the heated week since, has swept across the region, linking apparently disparate events which, in reality, were symptoms of political undercurrents that had been coursing through the Middle East for generations, and which have now burst to the surface.
The fall of Kurdish-held Kirkuk in northern Iraq to the Iraqi government, backed by Iran's most prominent general, in October, starvation among the population of war-torn Yemen, a ballistic missile over Riyadh, and the apparently forced exit of the premier in Lebanon are all part of the same machinations – a great strategic power play between two regional heavyweights that has suddenly shifted from back rooms to potent realisation.
The standoff is seeing new ground conquered, previously unimaginable alliances being mooted and the risk of a devastating clash between two foes whose calculations had long been that shadow wars through proxies were safer than facing up directly.
The shift in approach has been led from Riyadh, where a new regime determined to put Saudi Arabia on an entirely different footing domestically, is also trying to overhaul how the kingdom projects itself regionally – and globally.
The ambitious, unusually powerful, crown prince, Mohammed bin Salman, has been given a mandate by his father, King Salman, to take on what the kingdom and its allies in the United Arab Emirates see as an Iranian takeover of essential corners of the Sunni Arab world.
His role on the home front, meanwhile, appears to have few bounds. Cultural reforms, economic rehabilitation, overturning traditional forms of governance, and a corruption purge that has dragged in previously immune royal billionaires, have left Saudi society reeling.
Six months into his job, Prince Mohammed, and the UAE's crown prince, Mohammed bin Zayed, believe that the time has come to muscle up to Iran. Both insist that Iran's arc of influence has conquered Baghdad, Damascus, Gaza and Lebanon, and is making inroads into Yemen and Manama, with the city states of Abu Dhabi and Dubai also within reach.
As Hariri settled back into Riyadh, the Palestinian president Mahmoud Abbas – whose administration last month reconciled with Hamas, which has received support from Iran – was also summonsed to Riyadh to meet King Salman.
"Where this story starts depends on your vantage point," said a European diplomat who has spent more than 20 years in the region. "To the Saudis, it's the Islamic Revolution of 1979. They say that forced them to behave abnormally, and that now things are reverting to their old ways. There is truth to that, but there is just as much truth in suggesting 2003 kicked things off. Some of the Iranians at the pointy end of this, meanwhile, might go back another 1,500 years."
The foundational split between the two main sects of Islam, over whether followers or descendants should succeed the Prophet Mohammed, has long been a starting point for attempts to explain the contemporary rivalry between Tehran and Riyadh. But the contest has more recently been drawn along modern lines of political power and influence, particularly in the post-Saddam years, which left the centre of the region deeply destabilised. "Saddam was the Sunni bulwark," said a Lebanese politician who advised the former Iraqi dictator. "That is only now being understood by the Saudis, who are trying to position themselves in his wake, all these years later."
"While they dithered, Iran took hold," said a senior Saudi official who has left the kingdom in the past year. "While they thought the US was doing their bidding, it was actually enabling an Iranian takeover. This is now almost complete. So they are right to worry. So is everyone. Things have changed in the Middle East by them doing nothing about it."
In the past year, as its forces have propped up Bashar al-Assad's army in Syria, and allied with the Iraqi army and paramilitaries fighting with it, Iran has played a leading role in the imminent military defeat of the Islamic State (Isis). It has done so mainly through the use of proxies, which have played essential roles in most battles – including the Iraqi recapture of Kirkuk – and have helped clear land across central Iraq and much of Syria that has become strategically vital.
Iran now all but controls a land corridor that runs from Tehran to Tartous in Syria, on the Mediterranean coast, giving it access to a seaport a long way to its west,and far from the heavily patrolled waters of the Arabian Gulf. The route passes through the centre of Iraq, and Syria, skirting the Lebanese border and what were some of the most active areas of the Syrian civil war, which have been returned to regime control. "They are two months from finishing this," said a senior regional intelligence official. "This changes things. It gives them an open supply line to move whatever they want. And it gives them strategic depth. It is a big deal."
Among all its proxies, Hezbollah in Lebanon has been the most valuable – and potent. Hezbollah is the arrowhead of Iran's projection against Israel, and it has drawn heavily on its battle-hardened members and leaders in other regional conflicts – Syria especially, where the group has suffered at least 1,500 casualties – as well as Iraq and Yemen.
The Hezbollah leader, Hassan Nasrallah, has taken an active interest in the Saudi war in Yemen, which has pitched the kingdom's US-armed military against Houthis, who are at least partly backed by Iran. Riyadh believes that Hezbollah members have been instrumental in arming and training the Houthis, and claims that a ballistic missile that was shot down over Riyadh airport on the night that Hariri quit, was helped on its way by Hezbollah members.
Saudi leaders had long placed faith in Hariri as their man to defy Hezbollah and assert the authority of state institutions over its parallel political and military structure in Lebanon.
Their patience ran out last year when the Saudi construction sector collapsed, dragging down with it a company that Hariri chaired. Since then, he and Saudi leaders have been at odds over more than $1 billion. Riyadh's new sense of crisis appears to have put that feud on hold and invited Hariri back into the fold – for a price.
"That the Saudi leadership ever could have seriously entertained the notion that Hariri could "rein in" Hezbollah appears fanciful if one takes even a cursory look at the group's relationship to Lebanese governments since 2005, which it either dominated, defied or toppled at will," said Heiko Wimmen, project director for Iraq, Syria and Lebanon for the International Crisis Group.
"Nor is it plausible to assume Hariri's resignation would compel Hezbollah to change its ways. No government can be formed without its consent."