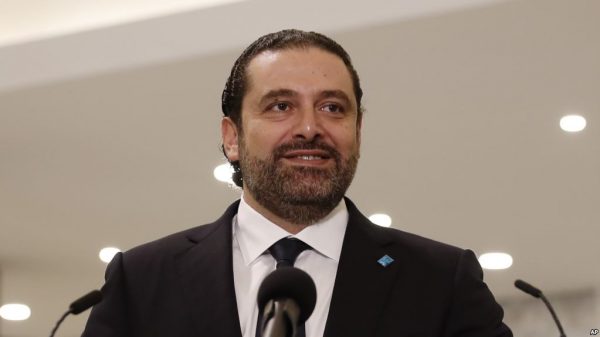 Hilal Khashan,  a professor at the American University of Beirut, who teaches political science  told VOA on Saturday  that he did not think a new government would be formed anytime soon and that Hariri's government would continue to govern in a caretaker capacity for a long time.
"We are used to having a caretaker cabinet perform its functions for a year or so," said Khashan. "So, it will be a long time before another cabinet is formed [and] it will be a long time before another Sunni leader will accept to form a cabinet. … Otherwise, he would be labeled a traitor."
Despite the sudden political storm, Khashan said he didn't think that it was "in the interest of either Iran or Hezbollah to escalate tensions" following PM Saad Hariri's resignation.
He said outside parties like Israel, however, were taking a more muscular attitude toward Hezbollah. He said recent Israeli "raids against Hezbollah [targets] in Syria … mark an escalation in their attacks."
He also pointed out that Israeli warplanes had been "making intensive overflights in the south of Lebanon during the past few days."
LA TIMES
This error message is only visible to WordPress admins
Error: No connected account.
Please go to the Instagram Feed settings page to connect an account.