Kurdish referendum a 'colossal mistake', says son of late president Talabani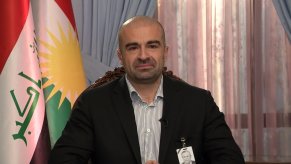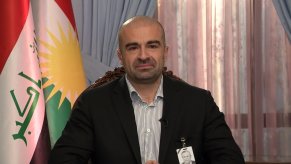 In an exclusive interview with FRANCE 24, Bafel Talabani – the son of late Iraqi president and Kurdish leader Jalal Talabani – blasted the decision of the Kurdish leadership to go ahead with a referendum on independence, calling it a "colossal mistake". He said a US proposal to postpone the referendum by two years should have been accepted and would have avoided the current situation, in which Iraqi federal forces have taken back control of areas formerly controlled by Kurds.
Bafel Talabani strongly denied accusations by Kurdish regional leaders that he had betrayed them by allowing Iraqi government troops and their Shiite militia allies to seize the oil-rich city of Kirkuk. He rejected as "baseless" claims that this was part of a deal he had brokered with Baghdad and Tehran, arguing that his forces had indeed fought and lost lives but decided to withdraw because the enemy was too powerful.
The son of the late president said that Iraqi Prime Minister Haider al-Abadi had offered a deal to avoid skirmishes in Kirkuk but that it had been rejected by the Kurdish leadership. He added that he was concerned about fighting between different Kurdish factions and expressed the hope that they would eventually reconcile and coordinate on a future independence.
FRANCE24