U.S. official blasts Hezbollah's ISIS deal: "Extremists should be killed on the battlefield"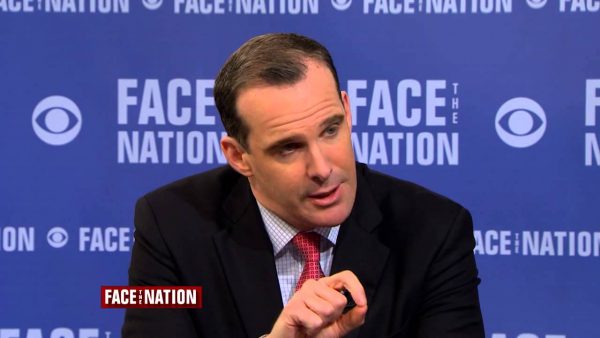 A U.S. official has blasted a deal that was negotiated by Hezbollah and led to the evacuation of hundreds of Islamic State group fighters and civilians from the Lebanon-Syria border to areas close to Iraq, saying the extremists should be killed on the battlefield.
The evacuation agreement, the first such publicized deal, had already angered many Iraqis who accused Syria and the Iranian backed Hezbollah of dumping the militants on the Iraqi border rather than eradicating them.
The deal also angered many Lebanese :
"Shame on a nation whose soldiers return in coffins, while the criminals leave in air-conditioned buses," many outraged Lebanese posted on social media.
The top U.S. envoy for the international coalition against ISIS, Brett McGurk, tweeted on Wednesday that it is "irreconcilable" that ISIS "terrorists should be killed on the battlefield, not bused across #Syria to the Iraqi border without #Iraq's consent."
McGurk added that the anti-IS coalition will help ensure that "these terrorists can never" enter Iraq.
Associated Press
Note to Ya Libnan  readers 
Ya Libnan is not responsible for the comments that are posted below. We kindly ask all readers   to keep
 this space  respectful forum for discussion
All comment that are  considered  rude, insulting, a personal attack, abusive, derogatory or defamatory will be deleted 
 Ya Libnan  will also delete  comments  containing hate speech; racist, sexist, homophobic slurs, discriminatory incitement, or advocating  violence, public disorder or criminal behavior profanity , crude language and any words written in any language other than English.