Hezbollah steers Lebanon closer to Syria, straining efforts to stay neutral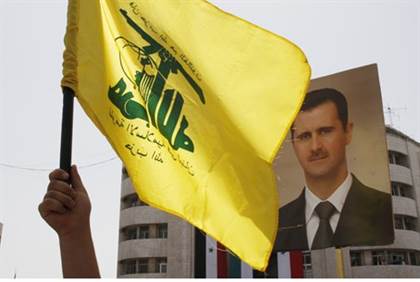 By Lisa Barrington
BEIRUT – Lebanon – Hezbollah and its allies are pressing the Lebanese state to normalise relations with President Bashar al-Assad's government in Syria, testing Lebanon's policy of "dissociation" from the Syrian conflict and igniting a political row.
Calls for closer ties with the Syrian government, including on refugee returns and military operations on the Lebanon-Syria border, come as Assad regains control of more territory from insurgents and seeks to recover his international standing.
The Lebanese policy of "dissociation", agreed in 2012, has aimed to keep the deeply divided state out of regional conflicts such as Syria even as Iran-backed Hezbollah became heavily involved there, sending fighters to help Assad, who is also allied to Iran.
The policy has helped rival groups to coexist in governments bringing together Hezbollah, classified as a terrorist group by the United States, with politicians allied to Iran's foe Saudi Arabia, underpinning a degree of political entente amid the regional turmoil.
While Lebanon never severed diplomatic or trade ties with Syria, the government has avoided dealing with the Syrian government in an official capacity and the collapse of the policy would be a political boost to Assad.
It would also underline Iran's ascendancy in Lebanon, where the role of Saudi Arabia has diminished in recent years when it has focused on confronting Tehran in the Gulf instead.
Assad's Lebanese Shi'ite allies want the government to cooperate with Syria on issues such as the fight against jihadists at their shared border and securing the return of the 1.5 million Syrians currently taking refuge in Lebanon.
"Everybody recognises (the dissociation policy) as a farce to some extent, but at least it contained the conflict and prevented Lebanon from being dragged even further into what is going on in Syria," said Maha Yahya, director of the Carnegie Middle East Centre in Beirut.
"(A normalisation of relations) would be viewed as a victory, if using sectarian terms, of Shi'ites versus the Sunnis and will just inflame tensions even more."
REUTERS