PM Hariri: Lebanon will coordinate refugee returns to Syria only with U.N.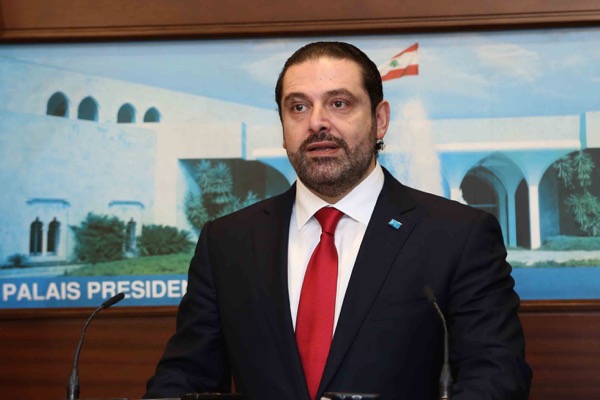 Lebanon will coordinate refugee returns to Syria only with the United Nations, Lebanese Prime Minister Saad al-Hariri said on Friday, days after a number of refugees left for Syria under an agreement brokered by Lebanese Shi'ite group Hezbollah.
Lebanon's Iranian backed  Hezbollah group backs Syrian President Bashar al-Assad's government in the country's more than six-year-old conflict. It has sent thousands of men to fight the mostly Sunni Syrian rebels and is the dominant force in the Syrian border area where the refugees returned.
"We will only address this issue in close coordination and joint planning with the U.N. and its specialized agencies," Hariri said, adding that a "concerning debate" had emerged surrounding refugee returns.
"We are in support of a speedy and safe return of the Syrian displaced, however, we will, under no circumstances, force the Syrian displaced to return to Syria," he said at a meeting of the government's steering committee for displaced persons.
Lebanese politicians are deeply divided over whether Lebanon should work directly with the Syrian government over the return of refugees, which Hezbollah and its allies advocate.
Lebanon, which suffered its own fifteen-year civil war, has since 2012 followed a policy of neutrality over the Syrian conflict.
On Tuesday, Hezbollah leader Sayyed Hassan Nasrallah in a televised speech urged Beirut to work directly with the Syrian government on refugee returns.
Berri with Syria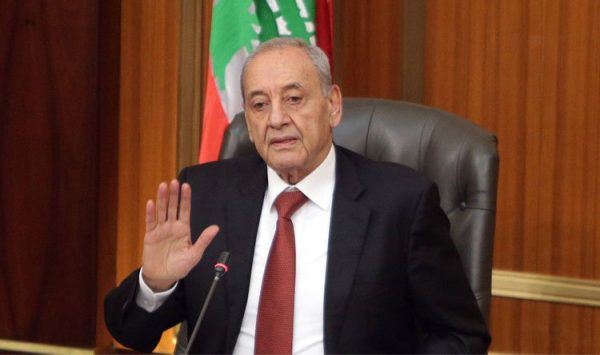 Lebanon Speaker Nabih , a close ally of the Iranian backed Hezbollah militant group is one of the politicians who wants the return of the refugees to be coordinated with the Syrian government
Lebanon's infrastructure and communities have been strained by hosting more than one million Syrian refugees, which make up around a quarter of the country's population.
"The weight of the Syrian displaced crisis has been very heavy on Lebanon. The entire country feels this weight and their presence has aggravated socio-economic indicators," Hariri said.
During the meeting Hariri stressed the importance of improving the health and education services Syrians receive in Lebanon, but said international aid levels were not adequate.
REUTERS