50 Syrian refugee families leave Lebanese Arsal town to Syria's Asal al-ward town
Lebanese army units and the intelligence directorate accompanied 50 Syrian families from the camps of the Lebanese town of Arsal on 30 civilian vehicles to the last army post on the Lebanese-Syrian border in the region's environs.
They continued to move from there to their hometown of Asal al-Ward on the Syrian side.
Assal al-Ward is a town in southern Syria, administratively part of the Rif Dimashq Governorate, located north of Damascus along the Syrian–Lebanese borders.
A source told Zaman al-Wasl that Syrian families were returned after mediation by a Syrian named Abu Taha al-Assali, known for his strong ties with the Lebanese army after the failure of previous negotiations between Hezbollah and Saraya Ahl al-Sham,"He said.
The Central Military Information Agency told the Assad forces on Saturday that 50 families arrived in Asal al-Ward coming from Irsal in Lebanon.
Activists from inside the Syrian camps in the town expect the return of 500 families to the town of Asal al-Ward after the Assad regime seized control of the whole of Western Qalamoon last month.
The regime announced the control of the western region of Qalamoon on the Lebanese border in full, and connected it to Zabadani on May 6.
The return of the Syrian families follows the announcement by Hezbollah Secretary General Hassan Nasrallah on 13 May that the party had begun to dismantle its positions in the Hills of the Eastern Lebanon Mountains, which encouraged some Syrian families to return under unaccountable guaranteed by Syrian Abu Taha al-Assali.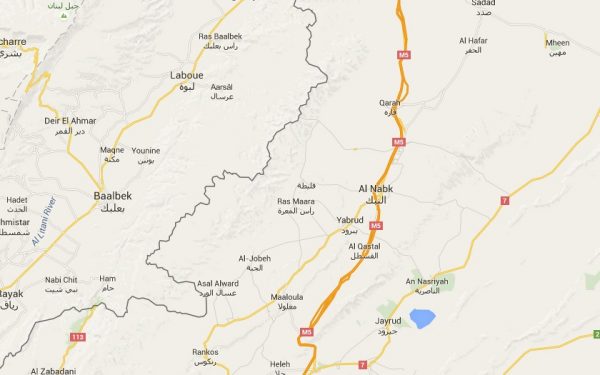 The army command-mentor issued a statement on Saturday. Zaman al-Wasl obtained a copy saying, "at the request of a large number of displaced Syrian families in the camps of Arsal to return to Syria, units of the Lebanese army facilitated their passage and accompanied them to the Syrian border."
Zaman al wasl