Ahead of Trump-Putin Meeting, Russia blocks UN statement calling for N. Korea sanctions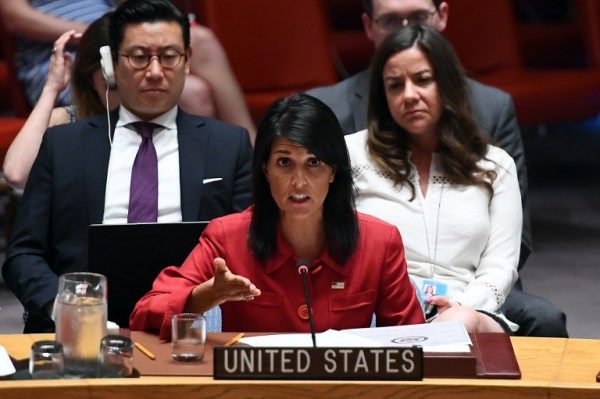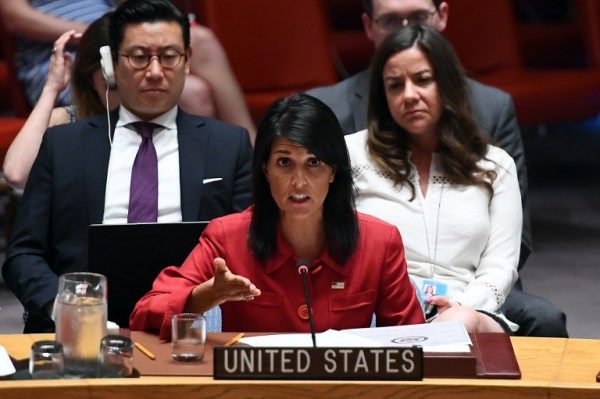 Russia yesterday blocked a UN Security Council statement calling for "significant measures" in response to North Korea's test launch of an intercontinental ballistic missile, arguing that the missile was in fact of ­medium range.
The US had circulated the statement for adoption by the 15-member council after announcing plans for a new sanctions resolution, but Russia raised objections, UN diplomats said yesterday.
The draft statement recalled that the council had agreed to take "further significant measures" in the event of another nuclear test or missile launch and that the top UN body would "begin to work immediately on such measures".
Russia contested the statement's reference to an ICBM launched by North Korea, diplomats said.
The Russian mission to the UN insisted it had not blocked the statement but rather suggested that the US "make appropriate amendments to it."
"The Russian delegation could not agree to define the launch as an intercontinental ballistic missile test," it said, adding the Russian Defence Ministry believed, based on its tracking systems, that the missile was of medium range.
The US refused to drop the reference to the ICBM and negoti­ations on the proposed text ended, diplomats said. Security Council statements must be unanimous.
The US and the UN have said the Hwasong-14 launched on Tuesday was of intercontinental range.
The draft statement included a strong condemnation of the launch, setting the stage for a draft resolution on tougher sanctions that the US said it planned to present in the coming days.
Addressing an emergency council meeting on Wednesday, Russian deputy ambassador Vladimir Safronkov said Moscow opposed the move, arguing that "sanctions will not resolve the issue".
US ambassador Nikki Haley called the launch "a clear and sharp military escalation" and warned that Washington was ready to use military force "but we prefer not to go in that ­direction."
AFP