Palestinians disappointed after meeting with Kushner, "sounded like Netanyahu's adviser"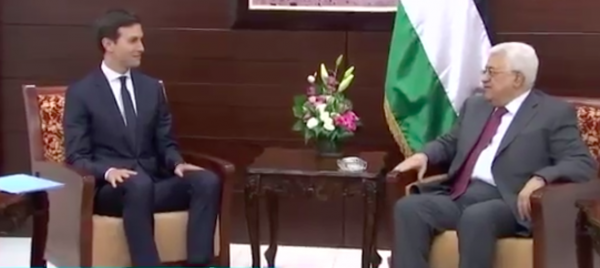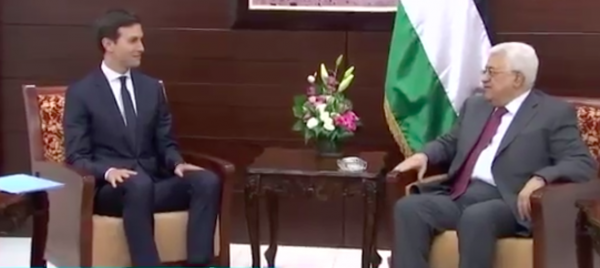 President Trump will reportedly receive a report about the Israeli-Palestinian peace process following a "tense" meeting between White House senior adviser and son-in-law Jared Kushner and leaders about the issue.
The London-based Arabic daily al-Hayat reports that Kushner's meeting with Palestinian Authority President Mahmoud Abbas was "tense," according to a translation from the Jerusalem Post, and Abbas was reportedly furious at Kushner relaying the demands of Israeli Prime Minister Benjamin Netanyahu.
Israeli newspaper Haaretz also reports that Palestinian officials were "greatly disappointed" by their meeting with Kushner and Trump's Middle East envoy Jason Greenblatt.
"They sounded like Netanyahu's advisers and not like fair arbiters," a senior Palestinian official told the newspaper. "They started presenting Netanyahu's issues and then we asked to hear from them clear stances regarding the core issues of the conflict."
The report also claims that the Trump delegation was also upset with Abbas for refusing to denounce a recent stabbing attack in Jerusalem.
A Palestinian official reportedly told al-Hayat that Kushner will report back to Trump on the meetings and Trump will then make a decision on continuing with the talks.
"(Kushner) will submit his report to the president and, after it is submitted, Trump will decide if there's a chance for negotiations or it might be preferable to pull out of peace talks," the official said, according to a translation by the Post.
Kushner left for the Middle East trip earlier this week in the Trump administration's first major attempt at brokering peace in the region. Kushner was tasked with heading up the administration's push for peace shortly after Trump took office.
Trump has repeatedly said peace between Israelis and Palestinians is something he could achieve as president.
"I want to see peace with Israel and the Palestinians," Trump said in April. "There is no reason there's not peace between Israel and the Palestinians — none whatsoever."
After meeting with Abbas last month, Trump said finding a peace agreement would be easier than expected.
"Let's see if we can find the solution," Trump said during a luncheon with Abbas and his advisors. "It's something that, I think, is, frankly, maybe not as difficult as people have thought over the years."
THE HILL