PM May hopes to reassure EU leaders at Brussels summit despite being badly weakened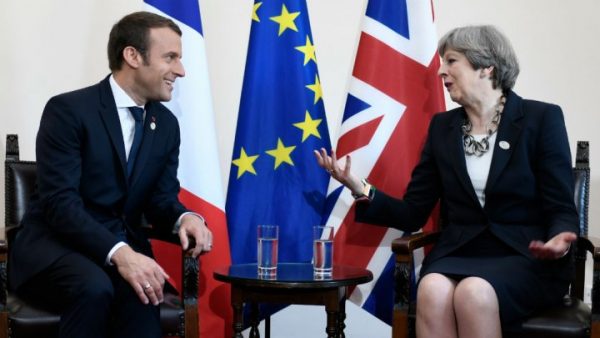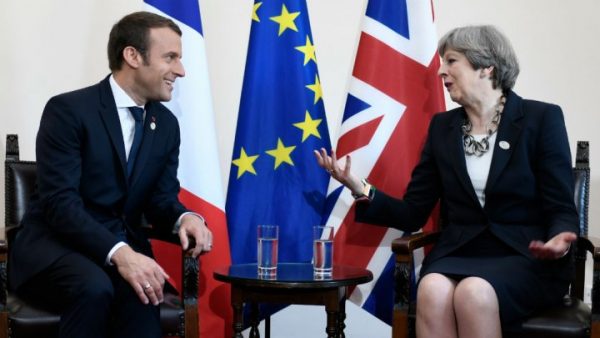 Embattled British Prime Minister Theresa May will try Thursday to convince European leaders she can still push through Brexit despite being badly weakened by an election bet that turned sour.
The two-day Brussels summit marks the debut of French President Emmanuel Macron, the figurehead of a renewed confidence among the remaining 27 states that Britain's withdrawal can be a fresh start.
But talks on issues including post-Brexit defence plans risk being overshadowed by concerns that a disastrous election has left May so enfeebled that Brexit negotiations will be hampered.
"There is an enormous insecurity among the Europeans: how long will she last? Has she got the majority to deliver?" a senior EU official said.
In Brussels, security has been stepped up after Tuesday's bombing at one of the city's main rail stations by an Islamic State sympathiser, following attacks in Britain and France.
Over dinner, May is expected to fill in some of the blanks for the other EU leaders on Brexit.
It will be their first meeting since her Conservative party unexpectedly lost its majority in a June 8 election, leaving her in charge of a so-called "zombie government".
Britain's shock referendum vote to leave the EU was a year ago on Friday, and the country remains in a dark national mood after a string of terror attacks and a deadly tower block blaze.
May citizens offer
"The PM will give an update to the other member states on the UK's Brexit plans following the beginning of the negotiations this week," a Downing Street spokesman said.
During the dinner May will "outline some principles of the UK's paper on citizens rights which will be published at the beginning of next week," the spokesman said.
The EU has made a priority of the rights of three million European citizens living in Britain, plus a million Britons resident in Europe.
At the first formal Brexit negotiations Monday, Britain accepted the EU's timetable that the exit bill, citizens' rights and the Northern Ireland border be settled before its request for a free trade deal be considered.
EU diplomatic sources said May will try to keep it simple, with no discussion.
"We believe that the warming-up round of last Monday did create a positive atmosphere … I don't think that May will want to shatter that understanding," said one EU diplomatic source, who asked not to named.
After her comments, May will leave the room for the remaining 27 EU member states to discuss what she has told them, and the future relocation of key EU agencies from London.
'Turning the corner'
EU President Donald Tusk said the bloc appeared to have survived the worst of the anti-EU sentiment which drove Britain's shock vote to leave exactly a year to the day on Friday.
"The current developments on the continent seem to indicate that we are slowly turning the corner," the former Polish premier wrote in his invitation letter.
His upbeat assessment follows a series of election setbacks for populist and eurosceptic parties, including French far-right leader Marine Le Pen, who lost heavily to newcomer Macron in last month's presidential poll.
Macron has joined forces with German Chancellor Angela Merkel, pledging to put a post-Brexit EU back on track to deliver prosperity and security after years of austerity and crisis.
Macron and Merkel are expected to recommend another six-month rollover of tough economic sanctions imposed in 2014 against Russia over the conflict in eastern Ukraine, which has claimed 10,000 lives.
The French and German leaders will brief their peers on the Minsk ceasefire process, which has seen continued clashes between Kiev forces and Russian-backed rebels.
Tusk and European Commission head Jean-Claude Juncker are also expected to report on recent meetings with US President Donald Trump.
Trump's "America First" approach and dismissive remarks about the EU and NATO have and bolstered calls for the European Union to take on an increased defence role, while his decision to pull out of the Paris climate pact infuriated Europe.
The EU leaders will also discuss plans to push internet firms to clamp down on online extremism, and Europe's migration crisis.
FRANCE24/(AFP)