Kushner begins shuttle diplomacy in Israel and West Bank in search of a peace deal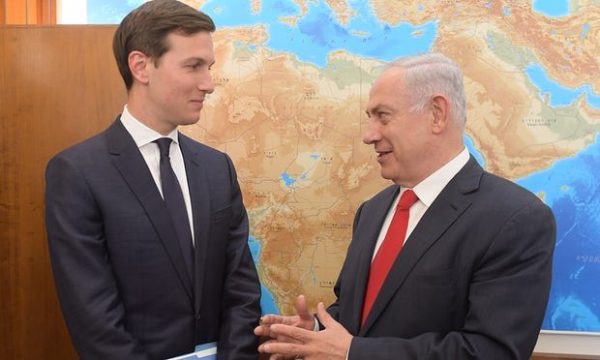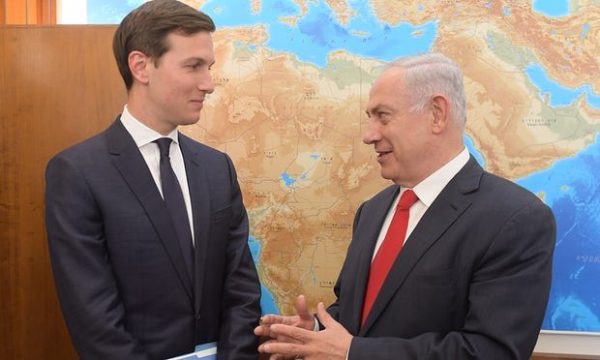 By Joshua Mitnick
Presidential advisor Jared Kushner waded into the nitty-gritty of Middle East peace mediation for the first time on Wednesday, as the Trump administration seemed to lower expectations for a swift breakthrough by emphasizing that "peace will take time.''
The son-in-law of President Trump, who has been tasked with overseeing the diplomacy to broker what the president has described as the "ultimate" deal, shuttled between Israeli Prime Minister Benjamin Netanyahu in Jerusalem and Palestinian Authority President Mahmoud Abbas in the West Bank city of Ramallah in the span of a few hours.
After a meeting with Netanyahu that lasted more than two hours, the White Housereleased a summary statement saying the Israeli and U.S. participants "underscored that forging peace will take time and stressed the importance of doing everything possible to create an environment conducive to peace making.''
The statement described the meeting as "productive." Also participating were Trump's negotiations envoy Jason Greenblatt, U.S. Ambassador to Israel David Friedman, and Israeli Ambassador to the U.S. Ron Dermer.
Welcoming Kushner before the meeting, Netanyahu said, "This is an opportunity for us to pursue our common goals of security, prosperity and peace…. I look forward to working with you to achieve these common goals."
Kushner, who has no previous experience in international diplomacy, responded by saying only, "The president sends his best regards, and it's an honor to be here with you.''
Kushner's visit comes a month after he escorted Trump to Israel. Trump, who came here on the second leg of the first foreign trip of his presidency, met first with Netanyahu and then with Abbas in the West Bank city of Bethlehem.
Kushner's direct participation in shuttle diplomacy is seen by observers as a sign that Trump is serious about pursuing an agreement that has eluded successive administrations before him.
"I think it's just about signaling that this an important issue to the president, and that even though they might not move that quickly, they want to see substantive movement on the issues on both sides,'' said Michael Koplow, policy director at the Israel Policy Forum in Washington. "This is about setting the table more than anything else."
Later on Wednesday, Kushner met with Abbas in Ramallah. Abbas' spokesman, Nabil Abu Rudaineh, said in a statement that the two men held a detailed discussion that focused on issues at the core of a final status agreement, such as the fate of Palestinian refugees and prisoners.
After several months of preparatory talks with the sides, expectations are rising for the administration to lay out a vision or principles for advancing the talks.
The Trump administration has been pressing Israeli and the Palestinian leaders to make goodwill gestures to build momentum for talks: Washington has pressed Israel to take steps to boost the Palestinian economy and ease up on settlement expansion; it has called on Abbas to halt government payments to Palestinians involved in attacks against Israel.
Koplow said Kushner's visit is also part of an administration charm offensive to embrace Israelis and their government. That's a contrast, he said, to the Obama administration's more standoffish approach toward Israel during its early days.
Indeed, before meeting with the Israeli prime minister, Kushner and Friedman paid a condolence visit to the family of Staff Sgt. Hadas Malka, a border policewoman who was stabbed to death on Friday evening by a Palestinian attacker.
But Kushner's arrival was clouded by a hint of disagreement with the Israeli government on Tuesday.
After Netanyahu announced that ground had been broken for the first new Jewish settlement in the West Bank in two decades, State Department spokeswoman Heather Nauert said Trump's position is that "unrestrained settlement activity is not helpful to the peace process.''
LA TIMES