Several Lebanese leaders reject the reallocation of Maronite seats as proposed by LF and FPM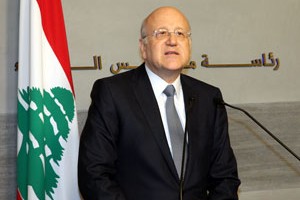 Former Lebanese Prime Minister Najib Mikati rejected the proposal that calls for reallocating 3 Maronite parliamentary seats , from one electoral district to another stressing that such a move will be legitimizing the division between the Lebanese and lead to 'federalism', National News Agency reported on Monday.
"We welcomed the current electoral law proposal which stems from the spirit of a draft law approved by our government, but we were surprised by the suggestion to move parliamentary seats from one region to another under the pretext of achieving just representation," Mikati was quoted as saying
"This proposal carries great danger because it practically means legitimizing the division between the Lebanese, and the beginning of a rejected political federation at a time when everyone is required to cooperate to consolidate unity," he added.
His comments come after several parties endorsed an electoral law proposal based on full proportional representation and 15 districts but the Free Patriotic Movement and the Lebanese Forces are reportedly demanding the reallocation of three Maronite seats from Muslim-majority districts to Christian-majority districts.
The FPM and the LF are proposing moving a Maronite seat from Tripoli to Batroun, another from West Bekaa to Jbeil and another from Baalbek-Hermel to Bsharri in order to raise Christians' ability to elect MPs with their own votes to 50 out of 64 seats.
"We express our rejection about reallocation of seats and we hold on to the Maronite seat in Tripoli, because the city in all its spectrum is keen on its unity and coexistence among all its people,"concluded Mikati.
Berri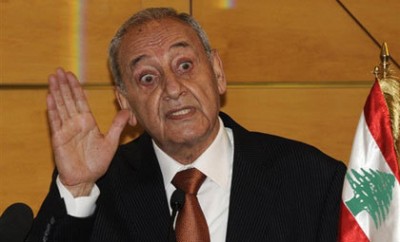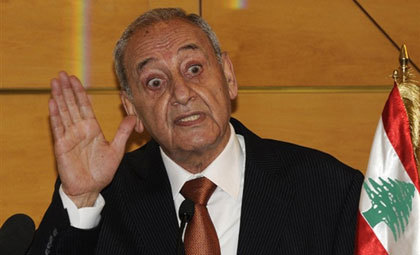 Similarly Speaker Nabih Berri rejected the reallocation Maronite seats from Muslim-majority to Christian-majority districts describing the move as "completely unacceptable," al-Joumhouria daily reported on Monday.
"We can never accept such a proposal and a major questions arises here: What is the purpose of this concept? Winds of division are blowing in the region and here we are amid these atmospheres going for a sectarian separation. This is totally unacceptable," Berri told the daily.
The Speaker pointed out that the said the proposed law was initially discussed and approved in Bkirki without any reference to the reallocation of parliamentary seats.
"When MP George Adwan first suggested the law based on full proportional representation and 15 districts, we assured him that we will go along with this law which was discussed in Bkirki," said Berri.
"But when we asked whether the reallocation of seats was also agreed, they said it was not. Why do they want to move seats now? asked Berri.
Mikati is a Sunni Muslim , while Berri is a Shiite Muslim .
The Muslims were not the only ones who objected against the allocation of Maronite seats
Marada Movement chief MP Suleiman Franjieh who is a Maronite Christian warned Sunday against such a move.
"The big threat is the attempt to subjugate sects and the bigger threat is the attempt to redistribute seats," Franjieh said during a Marada ceremony.
"The solution is to build a strong, capable state and seek balanced and real development," he added.
He also noted that "Christians are strong because they are spread across the country."
As for Marada's stance on the electoral law, Franjieh said "Lebanon's interest is what matters."
"All electoral law proposals were aimed at eliminating us," he charged.
Franjieh concluded by announcing that his movement "believes in the country's unity" and is "always willing to accept victory as well as defeat," adding that he supports "any positive competition."