Flynn 'not cooperating' in Russia probe: GOP Senator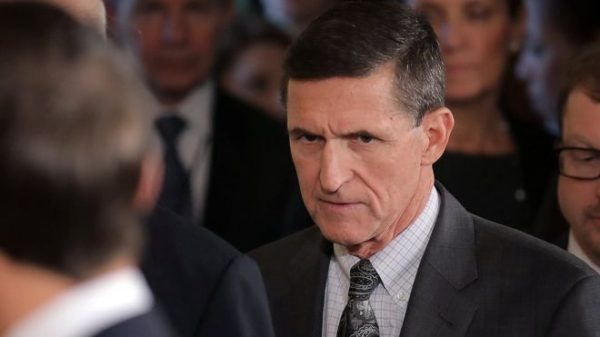 Former national security adviser Michael Flynn is not cooperating with the Senate Intelligence Committee's investigation into Russian election interference, Chairman Richard Burr (R-N.C.) said Thursday.
Burr initially said Flynn was not complying with a subpoena issued by the committee before quickly walking back his remarks to reporters.
While Flynn "is not cooperating" so far, Burr said, he hasn't gotten a "definitive" answer from Flynn's lawyers.
"I may have been premature," Burr said. "There may be a day or two left."
Flynn's attorneys "have not yet indicated their intentions" on the subpoena, Burr said later in a statement released by his office, but he added, "I welcome their willingness to cooperate."
Flynn's lawyers did not immediately respond to a request for comment or confirmation.
The demand is for documents related to the committee's investigation into Russian interference in the presidential election.
Flynn — the former national security adviser who was fired in February for misleading Vice President Pence and other White House officials about the contents of a December phone call with Russian Ambassador Sergey Kislyak — has been under scrutiny for accepting payments from Russia and Turkey and allegedly misleading the government about them.
Flynn had previously offered to testify before the Senate and House Intelligence committees — which are both investigating Russian interference in the election — in exchange for immunity, but it does not appear that either committee has accepted the offer.
In April, the committee sent a series of requests to several former President Trump associates asking for records on any dealings with Russia — a request Flynn's lawyers declined to cooperate with through counsel, sparking the subpoena.
Trump's former foreign policy adviser, Carter Page, informal adviser Roger Stone and former campaign chairman Paul Manafort were also asked to provide documents. As of last week, the committee had received two responses, according to Burr. One of these, Page, is publicly known. Burr declined to reveal the second.
The letters asked for the men to list any meetings they might have had with Russian officials between June 16, 2015 — the day Trump formally launched his presidential campaign — and Trump's inauguration on Jan. 20, as well as records of any communications during that period.
The senators also want details on any financial assets or real estate holding tied to Russia and a broader list of meetings between any Trump campaign aides and Russians.
In December 2015, Flynn was paid $45,000 to speak at an event hosted in Moscow by the Kremlin-backed network RT, during which he was seated with Russian President Vladimir Putin. He also received payments for additional speeches to Russian firms Kaspersky and Volga Dnepr.
As a retired military officer, Flynn is prohibited under the emoluments clause of the Constitution from accepting payment from a foreign government without advance permission from both the secretary of State and the secretary of the Army.
According to documents released by House Oversight Committee ranking member Elijah Cummings (D-Md.), Flynn did not disclose the RT payment when he applied to renew his security clearance in January 2016, just a month after he traveled to Moscow.
Flynn's lawyers have claimed that he briefed the Defense Intelligence Agency "extensively" both before and after the 2015 trip.
THE HILL