Macron widens lead over Le Pen in final days before vote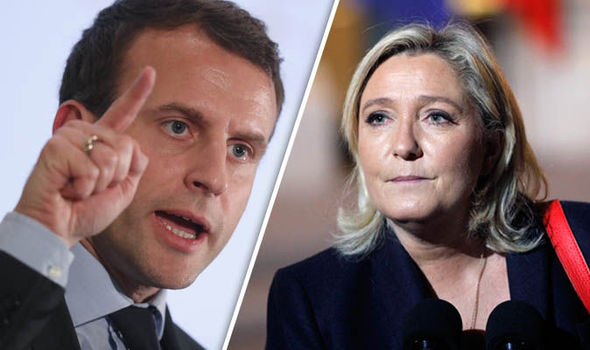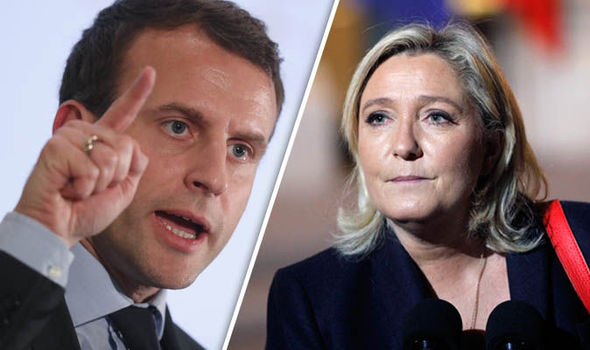 Independent centrist Emmanuel Macron extended his lead over far-right rival Marine Le Pen in polls in the final days of a tense presidential campaign that has seen leftist voters threatening to abstain in large numbers.
According to an Elabe poll for BFM TV and L'Express, Macron will garner 62 percent of the votes in Sunday's second round compared to 38 percent for Le Pen, an increase of three points compared to Macron's projected score in the last Elabe poll. It is Macron's best showing in a major poll since nine other candidates were eliminated in the first round on April 23.
Sunday's presidential election may be the most important vote France has seen in decades, with the two remaining candidates offering diametrically opposed views of Europe and of France's role in the world.
National Front leader Le Pen would like to close off France's borders and leave the euro single currency. She blames immigration for the rise in terrorist attacks France has seen over the past few years, despite the fact that most of the perpetrators were born and raised in either France or Belgium.
Macron, a former economy minister who has never held elected office, wants closer European cooperation, economic reform and says France must take a comprehensive approach to fighting terrorism that includes recognising what leads people down that path of radicalisation.
The latest Elabe survey was carried out soon after a tense final televised debate between the two candidates on Wednesday night, a face-off that Macron was widely seen as having won according to post-debate polls.
But Macron's fortunes could still be affected by widespread voter abstention on the left.
An Odoxa poll found that a quarter of the electorate is likely to abstain in Sunday's vote, many of them supporters of far-left candidate Jean-Luc Mélenchon who are disappointed that their candidate failed to make it to the run-off. The projected abstention rate would be the second-worst for a presidential election run-off since 1965. As results rolled in from the first round showing that both Macron and Le Pen had made it to the final, Socialist candidate Benoît Hamon and even conservative Les Républicains candidate François Filloncalled for their supporters to turn out in force to defeat Le Pen in the second round.
Mélenchon, however, broke with longstanding leftist tradition – and even his own past actions – in failing to endorse a candidate, although he has said that voting Le Pen would be a "mistake". Mélenchon was vocal against Le Pen's father in 2002, when Jean-Marie Le Pen beat expectations to make it to the final round against Jacques Chirac.
A survey by Mélenchon's France insoumise (Unsubmissive France) party this week showed that two-thirds of Mélenchon voters plan to abstain or to cast a blank ballot, an option that allows French voters to protest against their electoral choices.
A third of Mélenchon voters have said they were evenly opposed to Macron and Le Pen, according to a poll for FranceInfo radio.
The French prosecutor's office on Thursday opened an investigation into a complaint from the Macron campaign that fake news had been circulated with the aim of influencing the election.
In a report released last week, cyber security experts said that they were "99 percent sure" that Russian interests were seeking to target members of the Macron campaign with the aim of swaying the vote in Le Pen's favour. Le Pen has expressed admiration for Russian President Vladimir Putin and has described EU sanctions against Russia as "counter-productive".
Russia has denied trying to influence France's election. Putin spokesman Dmitri Peskov said on Monday that Russia "never interfered" in foreign elections.
(FRANCE 24 with REUTERS)