Macron on course to become France's youngest president as he, Le Pen advance to runoff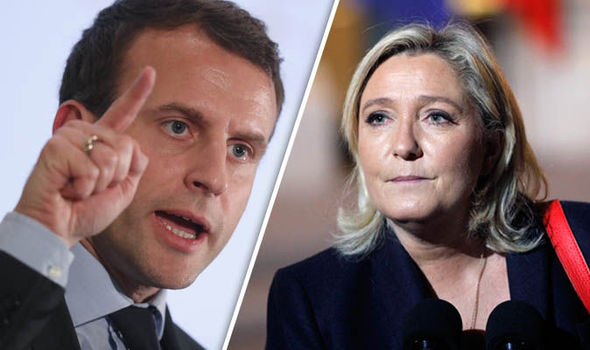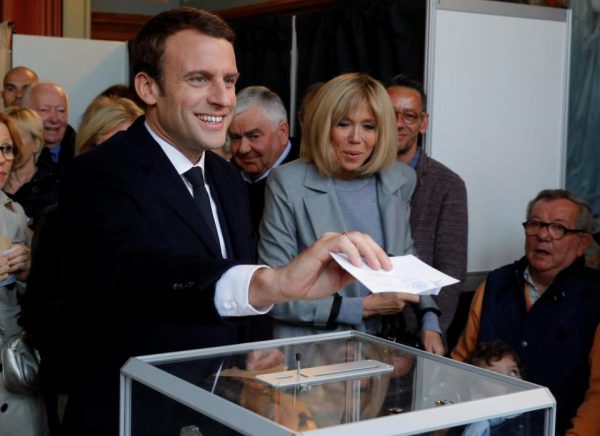 The most fiercely contested, scandal-hit French presidential election ended as predicted Sunday, with a first-round victory for centrist Emmanuel Macron and far-right candidate Marine Le Pen, according to projected results.
Early estimates, based on results at several hundred representative polling stations, showed Macron leading at 23.8%, followed by Le Pen at 21.6%. The final count is expected to be close to that early calculation.
Right up to the final minutes of the election campaign, which officially ended at midnight Friday, opinion polls had stuck to the prediction that surveys had suggested for two months: Macron and Le Pen would advance to the second round of voting on May 7.
With up to a third of France's 47 million voters said to be disillusioned, however, nobody was prepared to bet serious money on the outcome.
In the end, the polls were right.
In Hénin-Beaumont, Le Pen's heartland, crowds of supporters chanted "Marine president" and waved tricolor flags. Seconds before the results were announced, they were singing the national anthem, "La Marseillaise."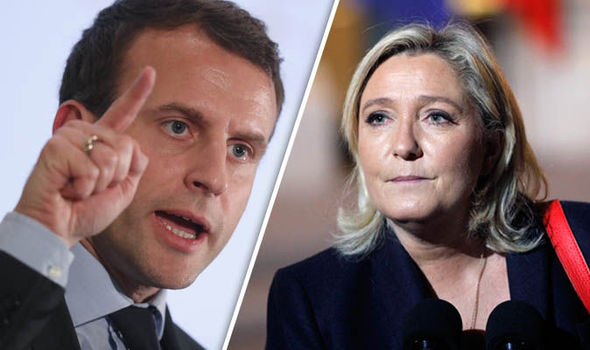 The words most used to describe the election were "historic" and "unprecedented." The unheard of field of 11 candidates included a former sheep farmer, two Trotskyists and a man who wants to colonize Mars.
Candidates from the main left and right parties, which have governed France for more than a century, struggled the most. The representative of the ruling Socialist Party, Benoît Hamon, suffered a humiliating defeat, finishing in fifth place with just 6.1% of the vote. There was a virtual tie for third place, with François Fillon of the opposition conservative Les Républicains and the far leftist Jean-Luc Melenchon hovering at 19.5%.
Hamon and Fillon urged their supporters to back Macron in the second round.
In a brief victory speech, Le Pen said she welcomed the result with "humility and gratitude."
"It is historic," she said. "I now have the immense responsibility of defending the French nation. This result is an act of pride of a country raising its head."
In a dig at Macron, who is economically liberal, Le Pen said, "Savage globalization has put our civilization in danger. The French now have a choice. I am proposing a fundamental alternative."
Le Pen ran on an anti-globalization, anti-immigrant platform, and wants France to follow Britain's lead and depart the European Union — which would probably be the E.U.'s death knell.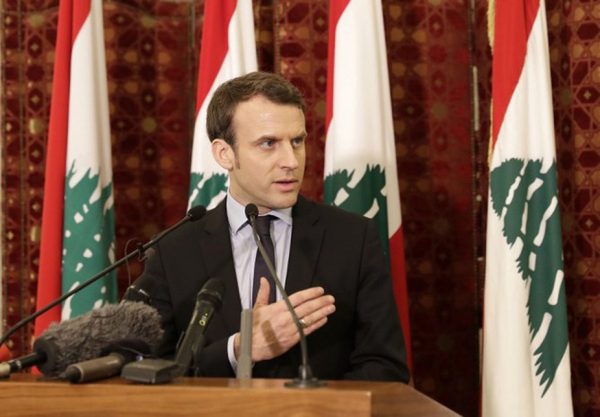 "It's time to free the French people from the arrogant elites.… I am the candidate of the people," she declared.
At just 39 years old, Macron, who ran as an independent, is on course to become France's youngest president. If elected in the runoff, he would be just younger than Louis-Napoléon Bonaparte, France's first president, who was 40 when elected in 1848. Among more modern presidents, he would beat out Valéry Giscard d'Estaing, elected in 1974 at age 48.
Le Pen voted in her northern heartland, the former coal mining town of Hénin-Beaumont, which is governed by a mayor who is a member of her National Front (FN) party and where she has a second home.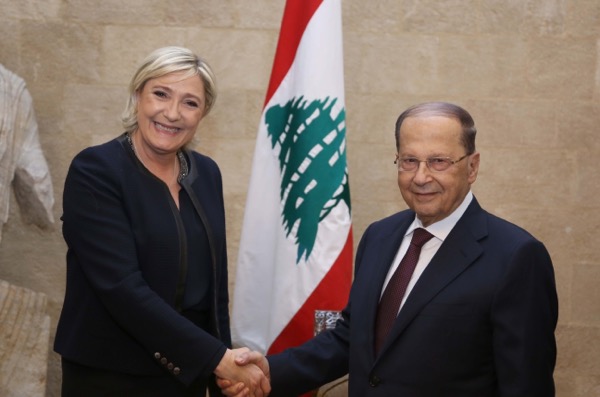 While she was inside the polling station, a dozen members of the feminist activist group FEMEN, known for their topless protests, turned up wearing Donald Trump and Le Pen masks and with Team Marine written across their chests.
They were immediately arrested by police.
Following the result that was announced at 8 p.m. local time (11 a.m. PDT) after the closing of the last polling stations, Le Pen was due to address journalists in Hénin-Beaumont.
Mikael Sala, a campaigner for the National Front since 2013, and party secretary in the Val d'Oise area north west of Paris, said he was confident Le Pen would win the second round.
"What the polls don't show is the 'shy vote'; these are people who still won't say they will vote for the FN. It doesn't mean they won't vote, it means they won't say. We are slowly moving towards a stage where people are no longer ashamed to say they voted FN, they are proud."
LA TIMES