Lebanon PM Hariri calls for permanent ceasefire between Israel and Hezbollah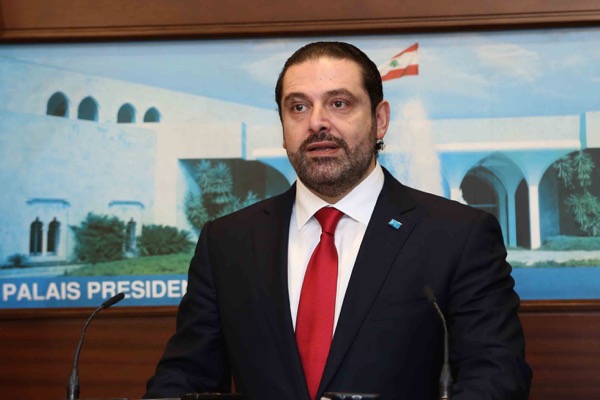 Lebanese Prime Minister Saad Hariri has urged the United Nations to help negotiate a permanent ceasefire between Hezbollah and Israel.
Following a month-long war between Israeli forces and the Shia militant group Hezbollah in 2006, the two sides agreed to stop fighting but never signed a formal peace deal.
Now Mr Hariri has called the UN to intervene to end what he described as Israel's "continous violations" of Lebanese territory.
"I urge the UN Secretary-General to support efforts to secure, as soon as possible, a state of permanent ceasefire. This is long overdue and my government is committed to move this agenda forward," he said.
He was speaking during a visit to south Lebanon a day after Hezbollah officials staged a media tour of what they called recent Israeli fortifications on the border and warned they were prepared to go to war again.
Mr Hariri said tensions between the group and Israel were not something Beirut was involved in, nor something they would accept in their territory.
Israeli military spokesman Lieutenant Colonel Peter Lerner said in a Facebook post that Hezbollah's media tour was to "shake their sabres and pound their chests".
Under the UN resolution which ended the war in 2006, Hezbollah is banned from going near the border which the Lebanese and Israeli armies are responsible for patrolling on their respective sides.
The conflict killed an estimated 1,200 Lebanese people, mostly civilians, and 160 Israelis.
Since the war, the Lebanese have remained deeply split over Hezbollah's role.
The powerful Shia group has an arsenal that rivals that of the Lebanese army and has sent thousands of its fighters to shore up Syrian President Bashar Assad's forces against predominantly Sunni rebels during the neighbouring country's six-year civil war.
Lebanon's government, which is required to be run by a Maronite Christian, a Shia Muslim and a Sunni Muslim under the constitution, has been struggling to keep the instability in the region out of its borders.
Currently it is hosting the largest concentration of Syrian refugees per capita in the world with over a million fleeing to refugee camps within its territory since the civil war began in 2011. The total Lebanese population is roughly four million.
Mr Hariri and others in Lebanon have repeatedly called on Hezbollah to withdraw its troops from Syria.
Meanwhile the army said it had arrested 10 members of militant groups linked to ISIS following a raid in the border town of Arsal which the Sunni terror group briefly overran in 2014.
The Independent