Israeli gunboats violate Lebanon's sovereignty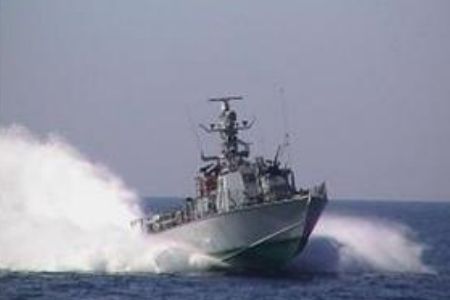 The Lebanese Army announced on Monday that 2 Israeli navy gunboats entered Lebanon's territorial waters off the southern coast :
"At 4:23 a.m. an Israeli gunboat violated Lebanese sovereignty for two minutes in front of Ras Naqoura for a distance of 260 meters," the statement said.
It added that another Israeli gunboat entered 275 meters into the same area at 5:23 a.m. for six minutes.
The military said it was carrying out investigations in coordination with UNIFIL.
Israel's air force and navy regularly violate Lebanon's sovereignty. Israeli troops also regularly violate Lebanon's maritime and land borders crossing the electronic border fence and sometimes enter Lebanese territory through the U.N.-demarcated Blue Line, which was drawn up following Israel's withdrawal from south Lebanon in 2000 after a 22-year occupation.