Jumblatt slams proposed electoral law as ' divisive and product of sick mentality'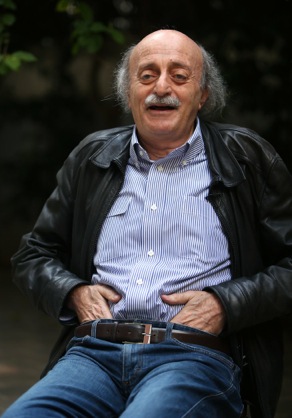 Progressive Socialist Party leader MP Walid Jumblatt  slammed on Thursday the most recent  proposed electoral law as "divisive" and the product of a "sick mentality."
"Forty-two years later, a sick mentality is bringing us an electoral law that separates and divides (the Lebanese) instead of uniting  them ," Jumblat tweeted, marking the 42nd anniversary of the  start of the Lebanese civil war.
Earlier in the day, Jumblatt had told LBCI television that the "mere mention of sectarian voting stands for  termination of partnership."
Jumblatt's remarks come after  Free Patriotic Movement chief Jebran Bassil's announcement that the political parties have reached a "preliminary agreement" over a new electoral law.
The so called  'qualification law'   was proposed by Speaker Nabih Berri several months ago and is now being   endorsed by Bassil.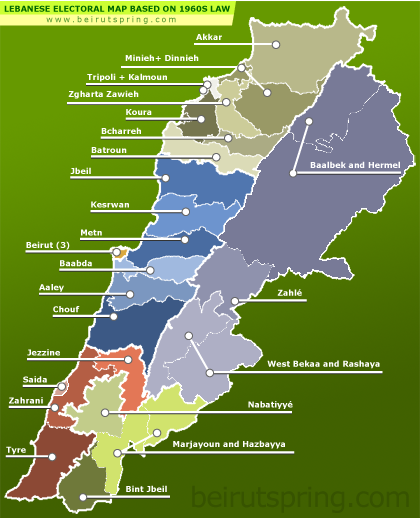 In the first round, voting takes place in the current 26 districts ( as per the 1960 law)  and voters  can only vote for  the candidates of their own sect . Two candidates for each sectarian seat qualify for the second round during which voting would take place in 10 newly-defined electoral districts and according to a non-sectarian proportional representation polling system.
The 10 newly-defined electoral districts  are:  Akkar, North, Baalbek-Hermel, Zahle-West Bekaa, Northern Mount Lebanon (Jbeil, Keserwan, Metn, Baabda), Southern Mount Lebanon (Chouf and Aley), Beirut 1 (Ashrafieh, Rmeil, Medawwar, Marfa, Saifi, Bashoura), Beirut 2 (Ras Beirut, Dar el-Mreisseh, Mina el-Hosn, Zoqaq el-Blat, Mazraa, Mousaitbeh), South (Sidon, Tyre, Zahrani, Jezzine), and Nabatiyeh (Nabatiyeh, Bint Jbeil, Marjeyoun, Hasbaya).
Bassil said the main political parties have agreed to adopt the  'qualification law' and are seeking its approval by everyone
The reported agreement was reached after extensive negotiations on Tuesday and Wednesday, according to al-Akhbar newspaper.
"The FPM and Prime Minister Saad Hariri will seek to secure the approval of the Lebanese Forces and the PSP," al-Akhbar added.