Tesla Tops GM by market value to become America's most valuable carmaker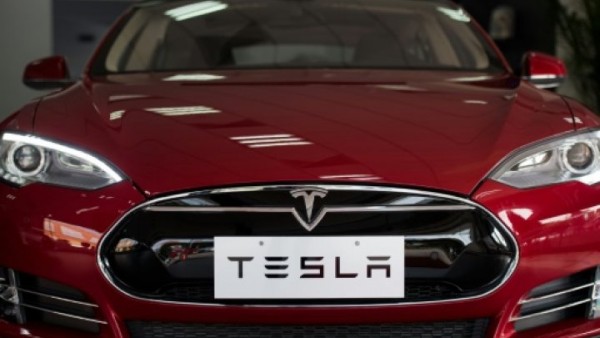 Elon Musk's Tesla Inc. surpassed General Motors Co. to become America's most valuable carmaker, eclipsing a company whose well-being was once viewed as interdependent with the nation's.
Tesla climbed as much as 3.4 percent in early Monday trading, boosting its market capitalization to about $51 billion. The company was valued at about $1.7 billion more than GM as of 9:35 a.m. in New York.
The turnabout shows the extent to which investors have bought into Musk's vision that electric vehicles will eventually rule the road. While GM has beat Tesla to market with a plug-in Chevrolet Bolt with a price and range similar to what Musk has promised for his Model 3 sedan coming later this year, the more than century-old company has failed to match the enthusiasm drummed up by its much smaller and rarely profitable U.S. peer.
"Tesla engenders optimism, freedom, defiance, and a host of other emotions that, in our view, other companies cannot replicate," said Alexander Potter, an analyst at Piper Jaffray Cos., who upgraded the stock Monday after owning a Tesla for seven months and meeting with management. "As they scramble to catch up, we think Tesla's competitors only make themselves appear more desperate."
Tesla usurped GM a week after conquering Ford Motor Co. and spurring debate over the relative value of Musk's company compared with some of the world's top-selling automakers. GM expects to earn more than $9 billion this year and analysts predict Ford will generate adjusted profit of about $6.3 billion. On that basis, Tesla is expected to lose more than $950 million.
'Isn't Fair'
No matter, say investors who like the stock. Tesla is a technology player with the ability to dominate a market for electric cars and energy storage. To those same investors, GM and Ford are headed for a slowdown in car sales that will erode profits.
"Is it fair? No, it isn't fair," Maryann Keller, an auto-industry consultant in Stamford, Connecticut, said of GM ceding the market-cap crown. "Even if Tesla turns a profit, they will eventually have to make enough to justify this valuation."
Tesla delivered fewer than 80,000 vehicles globally last year to GM's more than 10 million. Musk's more-affordable Model 3 sedan, scheduled to roll out later this year, will be critical to his ambitions for Tesla to transform from niche carmaker into a mass-market manufacturer.
The Model 3 is expected to sell for about $35,000 and boast at least 215 miles (350 kilometers) of battery range per charge, marks GM achieved with the Bolt that began selling in California earlier this year.
Ben Kallo, an analyst at Robert W. Baird & Co., says he thinks Tesla's rising valuation is justified.
"They're becoming a better car manufacturer in volume, and people underestimate where they are on battery cost," he said.
BLOOMBERG