Aoun's Hezbollah stance damaging Lebanon relations with GCC countries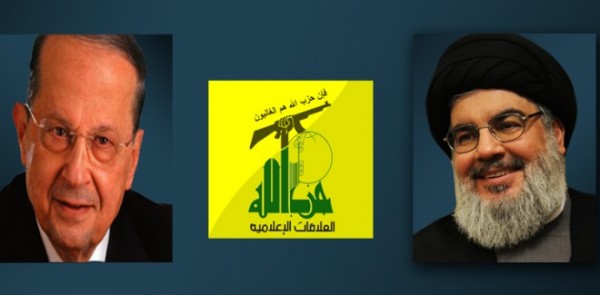 The Lebanese ambassador in The United Arab Emirates has reportedly been summoned in Abu Dhabi by the Foreign ministry to protest statements made by President Michel Aoun about the need for Hezbollah's arms to back the Lebanese army, al-Akhbar daily which is closely linked to Hezbollah and the Syrian regime reported on Tuesday.
UAE's foreign ministry "expressed utmost protest against the statement which Aoun has made during a visit to Egypt on February 13. He emphasized that Hezbollah's arms do not contradict with the State and are an essential component of the means to defend Lebanon," added the daily.
This development resulted in ending the discussions over over Aoun's planned trip to the UAE the daily said
This also comes comes one day after the Saudi King Salman bin Abdul Aziz has canceled a planned trip to Lebanon over the same reasons.
The King had plans to visit Lebanon in March to "interpret the Saudi leadership's desire in helping the Lebanese state and encourage it to fulfill its Arab and international obligations, and the settlement that ended the presidential vacuum," said An Nahar daily.
Saudi sources told the daily "the visit was supposed to give Lebanon a strong moral and political boost from the Kingdom and Gulf states as well, and open the doors wide for unconditional return of Arab and Gulf tourists to Beirut. It was to be accompanied by tangible economic support for the Lebanese state."
After his election as president in November, ending more that two years of presidential vacuum, Aoun visited Saudi Arabia in January on a mission to patch up ties after a tense year which saw Saudi Arabia freeze the aid deal over what it said was the dominance of Hezbollah.
Analysts say Saudi Arabia was hoping for a more stable Lebanon, after concerns over the role played by Hezbollah in the Lebanese government and the threat posed by jihadists and the war in neighboring Syria.
But later and during an official trip to Egypt, Aoun said in an interview on the Egyptian TV channel CBC, that " Hezbollah's arms do not contradict with the State and are an essential component of the means to defend Lebanon."
The statement raised a flurry of reactions mainly concerns that mended relations with Saudi Arabia could again witness a twist, reports said.