Fillon faces more defections day after Police raid home over fake jobs scandal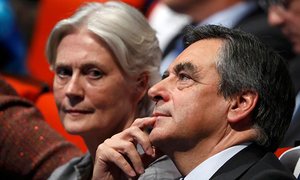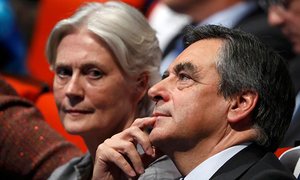 The chief spokesman for French conservative presidential candidate François Fillon stepped down on Friday, a day after police raided Fillon's home as part of an investigation into fake jobs.
Thierry Solère is one of the most high-profile defections from the Fillon campaign, which has been haemorrhaging support after Fillon revealed Wednesday that he will be placed under formal investigation later this month over allegations that he had his wife and children paid hundreds of thousands of euros for fake parliamentary jobs.
His campaign confirmed that police raided his home in central Paris on Thursday as he visited winegrowers on the campaign trial in southern France. His parliamentary office was searched last month.
Campaign treasurer Gilles Boyer, deputy campaign director Sebastien Lecornu and adviser Vincent Le Roux resigned from their posts on Thursday, along with a number of more junior campaign staffers.
Three other high-ranking lawmakers from the centrist wing of the party – Benoist Apparu, Christophe Bechu and Edouard Philippe – also quit the Fillon cause, saying their decision was prompted by his repeated attacks on the judiciary.
Sinking ship
Dominique de Villepin, a fellow former prime minister from Fillon's Les Républicains (formerly UMP) party, has accused the candidate of driving the conservative party "into the abyss".
"Going down this dead-end street is taking the state, our faith in democracy and its fellow travellers hostage," Villepin wrote in Le Figaro newspaper on Thursday.
Fillon has called the charges over the fake jobs scandal "entirely calculated to stop me being a candidate for the presidential election" and has ruled out stepping aside.
"The French people back me," Fillon told journalists confidently on Thursday. "The base is holding."
But several defectors from Fillon's team and other senior Les Républicains have called for ex-premier Alain Juppé, 71, to throw his hat into the ring, underscoring divisions within his camp.
New polls published Thursday suggested Fillon was in third place and would win 19-20 percent in the first round of the election scheduled for April 23, behind centrist Emmanuel Macron and far-right leader Marine Le Pen.
Nevertheless, thousands turned out for his rally in the town of Nimes on Thursday evening and Fillon's calculation appears to be that he can close the small gap with his rivals in the remaining two months.
The top two from the first round proceed to a run-off on May 7, which polls currently show Macron as likely to win.
But analysts warn against making any firm predictions in what has become a rollercoaster campaign.
FRANCE24/AFP