Iraqi forces push deeper into western Mosul after capturing city's airport as civilians flee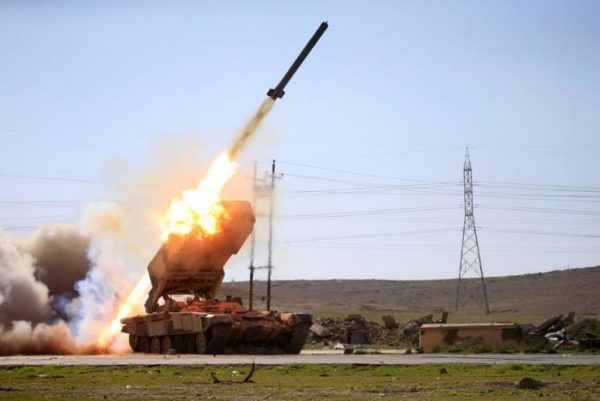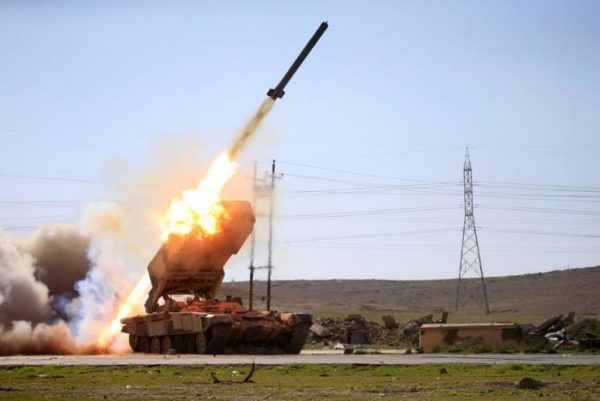 U.S.-backed Iraqi forces pushed deeper into western Mosul on Saturday, advancing in several populated southern districts after punching through the defences of Islamic State's last major urban stronghold in Iraq a day earlier.
About 1,000 civilians also walked across the frontlines, the largest movement since the new offensive launched last week to deal the ultra-hardline Sunni Muslim group a decisive blow.
In the capital Baghdad, Saudi Foreign Minister Adel Al-Jubeir met Iraqi Prime Minister Haider al-Abadi on Saturday in the first such visit in more than a decade between Sunni Muslim-ruled Saudi Arabia and Shi'ite-led Iraq.
The new push in Mosul comes after government forces and their allies finished clearing Islamic State from the east of the northern Iraqi city last month, confining the insurgents to the western sector on the other side of the Tigris river.
Commanders expect the battle in western Mosul to be more difficult, in part because tanks and armored vehicles cannot pass through the narrow alleyways that crisscross ancient districts there.
But Iraqi forces have so far made quick advances on multiple fronts, capturing the northern city's airport on Thursday, which they plan to use as a support zone, and breaching a three-meter high berm and trench set up by Islamic State.
The advancing forces are less than three kilometers (two miles) from the mosque in the old city where Islamic State leader Abu Bakr al-Baghdadi declared a caliphate spanning Iraq and Syria in 2014, sparking an international military campaign to defeat the group.
Losing Mosul would likely deal a hammer blow to the militants' dream of statehood, but they still control swathes of territory in Syria and patches of northern and western Iraq from where they could fight a guerrilla-style insurgency in Iraq, and plot attacks on the West.
Federal police and an elite Interior Ministry unit known as Rapid Response have recaptured Hawi al-Josaq along the river and begun clearing the Tayyaran district north of the airport, said Brigadier General Hisham Abdul Kadhim.
Islamic State resisted with snipers and roadside bombs, he said. A Reuters correspondent saw the corpses of two militants outside a mosque in Josaq.
FOREIGN FIGHTERS
Counter-terrorism forces were also advancing on two fronts toward Wadi Hajr and Mamoun districts, said Lieutenant General Abdelwahab al-Saadi, a senior commander.
"Clearing operations are ongoing and our forces have entered those areas," he told Reuters on a hill overlooking the battle. Saadi said a suicide car bomb had been destroyed before reaching its target.
A Mamoun resident reached by phone said militant fighters had flooded the area in recent days while moving their families to relative safety in other districts.
Islamic State was broadcasting messages via mosque loudspeakers across the west of the city encouraging locals to resist the "infidels' attack", according to several residents.
Several thousand militants, including many who traveled from Western countries to join up, are believed to be holed up in the city with practically nowhere to go, which could lead to a fierce standoff amid a population of 750,000.
Ziyad, a 16-year-old living in Hawi al-Josaq, told a Reuters correspondent he had seen foreign IS militants withdraw as Iraqi forces advanced, leaving only local fighters behind.
"They were really scared," he said. "They were calling to each other and saying, 'Let's go'."
Abu Laith, 49, said he overheard disagreements between local and foreign fighters.
"(The locals) said, 'Tomorrow you will withdraw and we will be under the hammer'. (The foreigners) said, 'That's your problem. We are not in charge, the order is from the caliph'."
Iraq's counter-terrorism service put a statement online last week offering leniency to local fighters who killed foreigners, though the legal framework for such a deal was unclear.
A police spokesman said a Russian member of Islamic State had been captured on Wednesday near Mosul airport.
The Iraqi campaign involves a 100,000-strong force of Iraqi troops, Shi'ite militias and Sunni tribal fighters backed by a U.S.-led coalition that provides vital air support as well as on-the-ground guidance and training.
Western advisors are increasingly present close to the frontline, helping coordinate air strikes and advising Iraqi forces as the battle unfolds.
CIVILIANS START TO FLEE
About a thousand civilians, mostly women and children, walked out of southwestern parts of Mosul on Saturday and climbed into military trucks taking them to camps further south.
The United Nations says up to 400,000 people may have to leave their homes during the new offensive as food and fuel runs out in western Mosul. Aid groups warned on Friday that the most dangerous phase of the offensive was about to begin.
Some of the people fleeing the Mamoun area said they were originally from Hammam al-Alil, south of Mosul, but were forced to move as Islamic State retreated north into the city four months ago.
"They began shelling us arbitrarily, so we hid in the bathrooms. When the security forces came, they yelled to us so we fled to them," said civilian Mahmoud Nawwaf.
The government is encouraging residents to stay in their homes whenever possible, as they did in eastern Mosul where fewer people fled than expected.
A Reuters correspondent near the airport saw nine families living in a house where residents with full beards served trays of tea to security forces. Some said Islamic State had forced them to move from Samarra, 250 km (160 miles) south of Mosul.
Abu Naba, 37, said he was surprised at how quickly the militants had been driven out.
"We could hear their voices outside and 15 minutes later they were gone," he said.
A woman with a baby wrapped in a blanket on her lap said she had given birth in the house 22 days ago because it was too dangerous to reach a hospital.
Reuters