Susan Rice slams Nikki Haley's rebuke of UN for Palestinian envoy as "ignorant, offensive"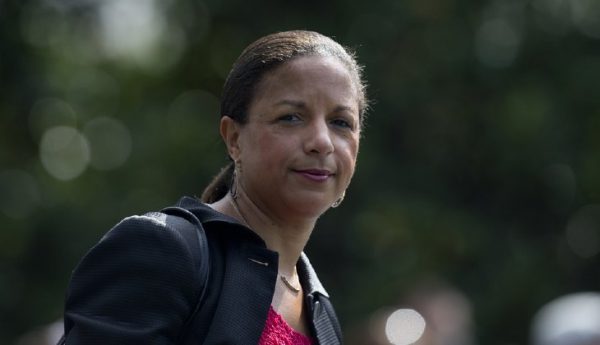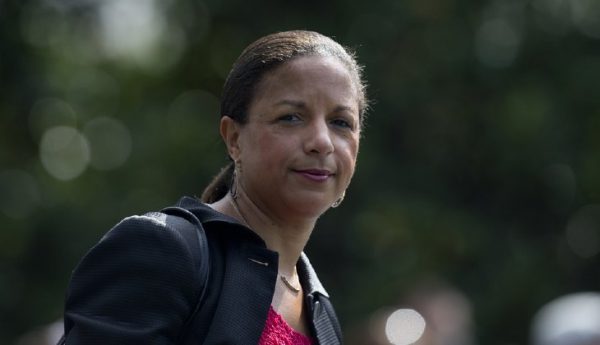 U.S. Ambassador to the United Nations Nikki Haley is being condemned by one of her predecessors under President Barack Obama for her statement Friday rebuking the U.N. after it placed former leader of the Palestinian Authority, Salam Fayyad, in charge of its mission in Libya.
"The United States was disappointed to see a letter indicating the intention to appoint the former Palestinian Authority Prime Minister to lead the U.N. Mission in Libya. For too long the U.N. has been unfairly biased in favor of the Palestinian Authority to the detriment of our allies in Israel," Haley said Friday. "The United States does not currently recognize a Palestinian state or support the signal this appointment would send within the United Nations, however, we encourage the two sides to come together directly on a solution. Going forward the United States will act, not just talk, in support of our allies."
In a pair of tweets Saturday, former U.S. Ambassador Susan Rice called Haley's statement about the Palestinians serving the U.N. "ignorant, offensive, counterproductive."
"Fayyad is first rate. The UN would be lucky to have him in Libya or anywhere else," she added.
Rice served as U.S. ambassador to the U.N. from 2009 to 2013, and later served as Obama's national security adviser. She withdrew her name from consideration to replace Hillary Clinton as secretary of state in 2012 after a controversy regarding her portrayal of the terrorist attack on the U.S. consulate in Benghazi.
About Fayyad
Fayyad is a former Prime Minister of the Palestinian Authority and Finance Minister.
He was Finance Minister from June 2002 to November 2005 and from March 2007 to May 2012. Fayyad was Prime Minister between June 2007 and June 2013.
Fayyad, who graduated from the American University of Beirut in 1975 became famous for his reform of the financial system within the Palestinian Authority.
Fayyad has a PhD in economics, which he received from the University of Texas at Austin, where he was a student of William Barnett and did early research on the American Divisia Monetary Aggregates, which he continued on the staff of the Federal Reserve Bank of St. Louis.
Fayyad who began his teaching career at Yarmouk University in Jordan, worked at the World Bank in Washington from 1987-1995 and from 1996 to 2001 as the International Monetary Fund's representative to Palestine based in Jerusalem.
 "Qualified individuals"
United Nations Secretary-General Antonio Guterres'  spokesman Stephane Dujarric said on Saturday that the proposal to nominate Fayyad "was solely based on Mr. Fayyad's recognized personal qualities and his competence for that position".
"The Secretary-General reiterates his pledge to recruit qualified individuals, respecting regional diversity, and notes that, among others no Israeli and no Palestinian have served in a post of high responsibility at the United Nations."
"This is a situation that the Secretary-General feels should be corrected, always based on personal merit and competencies of potential candidates for specific posts."
Guterres selected Fayyad to take over as Libya envoy from Martin Kobler, a German diplomat who has served as the U.N. representative since November 2015.
"Irrational and discriminatory decision"
Hanan Ashrawi, an executive committee member of the Palestine Liberation Organization, denounced the U.S. objection as "unconscionable".
"We hope that saner voices will prevail and that the U.S. will take back this irrational and discriminatory decision immediately and not deprive the U.N. of such a highly qualified individual," Ashrawi said in a statement.
WASHINGTO EXAMINER/YL