Iraqi PM: Islamic State group 'crushed militarily'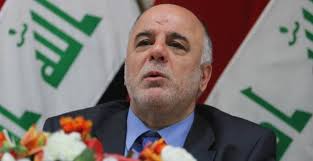 The Islamic State (IS) group has been" crushed militarily" in Iraq, the country's prime minister Haider al-Abadi told FRANCE 24 in an exclusive interview, adding that an assault to retake the western part of the city of Mosul from the terrorist group would begin soon.
Speaking in the Iraqi capital Baghdad, Abadi also revealed that the Islamic State group's leader, Abu Bakr al-Baghdadi, has been located and is "in isolation" after the killing of many of his aids in military strikes, but refused to be drawn on his exact whereabouts.
Abadi also criticized the travel ban slapped by US president Donald Trump's administration on seven Muslim-majority countries, including Iraq. "There is no right for any country to humiliate other nations," he said.
FRANCE24