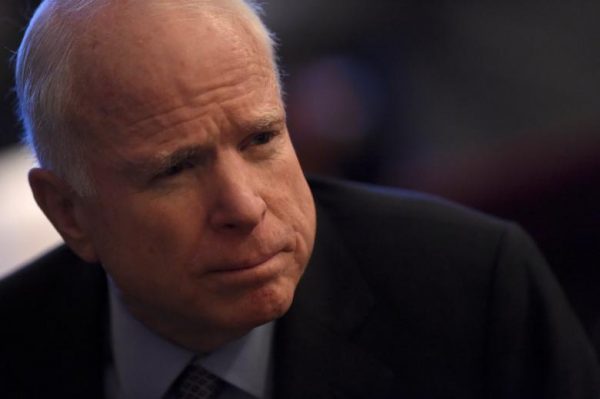 U.S. Senator John McCain, commenting on Friday on speculation that President Donald Trump is considering lifting sanctions on Russia, said he hoped the administration would reject that "reckless course."
"If he does not, I will work with my colleagues to codify sanctions against Russia into law," McCain, one of the Republican party's senior foreign policy voices, said in a statement.
 In a scathing statement against Mr. Putin, Mr. McCain cataloged all of Russia's controversial actions in Ukraine, Syria and elsewhere and said it could not be trusted as a partner.
"President Trump should remember this when he speaks to Vladimir Putin," Mr. McCain said. "He should remember that the man on the other end of the line is a murderer and a thug who seeks to undermine American national security interests at every turn. For our commander in chief to think otherwise would be naïve and dangerous."
Aides would not discuss the terms in detail but said Mr. Trump and Mr. Putin would seek ways to collaborate.
"I assume that they will discuss the interests of their respective countries, how to come together, work together, on issues where you can find common ground and where these two nations could maybe defeat radical Islamic terrorism," Kellyanne Conway, the president's counselor, said on "CBS This Morning."
Reuters, NY Times
This error message is only visible to WordPress admins
Error: No connected account.
Please go to the Instagram Feed settings page to connect an account.